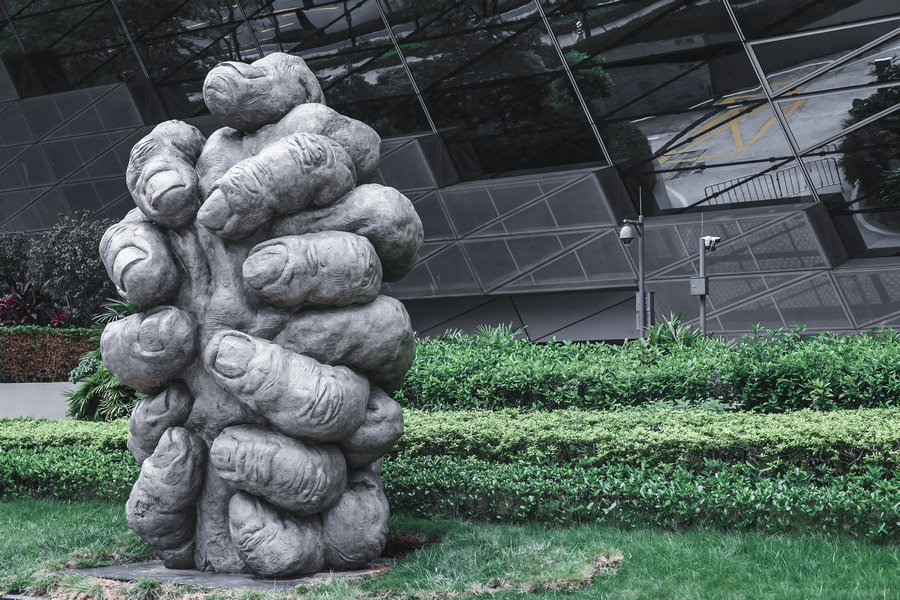 Transcendence and Ren Jian, an ongoing exhibition at the Shenzhen Museum of Contemporary Art and Urban Planning in Shenzhen, Guangdong province, looks at the distinctive creative experiences of two artists -- Su Xinping, also the vice principal of the Central Academy of Fine Arts in Beijing, and Christopher Le Brun, the British painter, print maker and sculptor.
The exhibition until Sept 19 brings together more than 40 oil paintings, prints, installations and video works by the two seasoned artists whose careers have both spanned several decades.
Growing up on grasslands, Su revisits motifs such as the broad sky, extensive land and horses. He uses a simple palette and composition to endow his works with a feeling of purity, loneliness and peace. In his works, Su discusses the desires and mental state of modern people.
Le Brun orchestrates a symphony of vibrant colors in his creations to evoke different artistic narratives.
Su created for the exhibition a sculpture titled Cohesive, which will be added to the museum's permanent collection after the show ends.