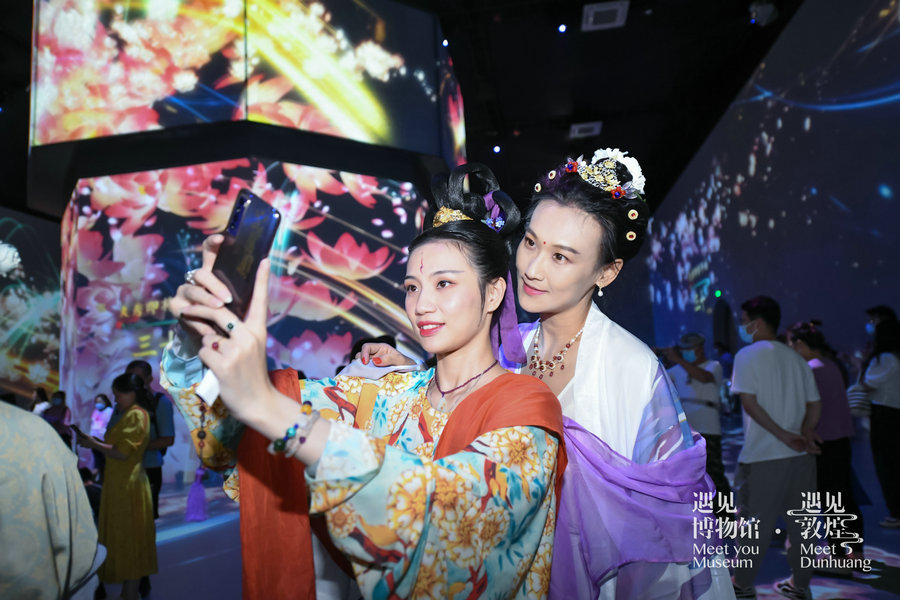 Meet Dunhuang, an immersive exhibition now on at Beijing's Huaxi Live Wukesong commercial compound, displays the rich history and dynamic cave art of Dunhuang.
The digital show is staged at a specially-built cube of 18 meters high and covering over 1,500 square meters.
The show takes visitors on a journey beyond time and space to the era when Dunhuang was a meeting point between the East and West, on the ancient Silk Road, and into the minds of devout Buddhist practitioners and artisans who invested time and money to create works of infinite charms.
The show, a fest to eyes and ears, animates some 200 reproductions of Dunhuang murals mainly by Chang Shana and Bao Ying, two veteran artists devoting years to copying and studying Dunhuang's art legacy.
The exhibition will run for three months, and dancers from Gansu province and Beijing will give performances at site to enrich visitors' experiences.