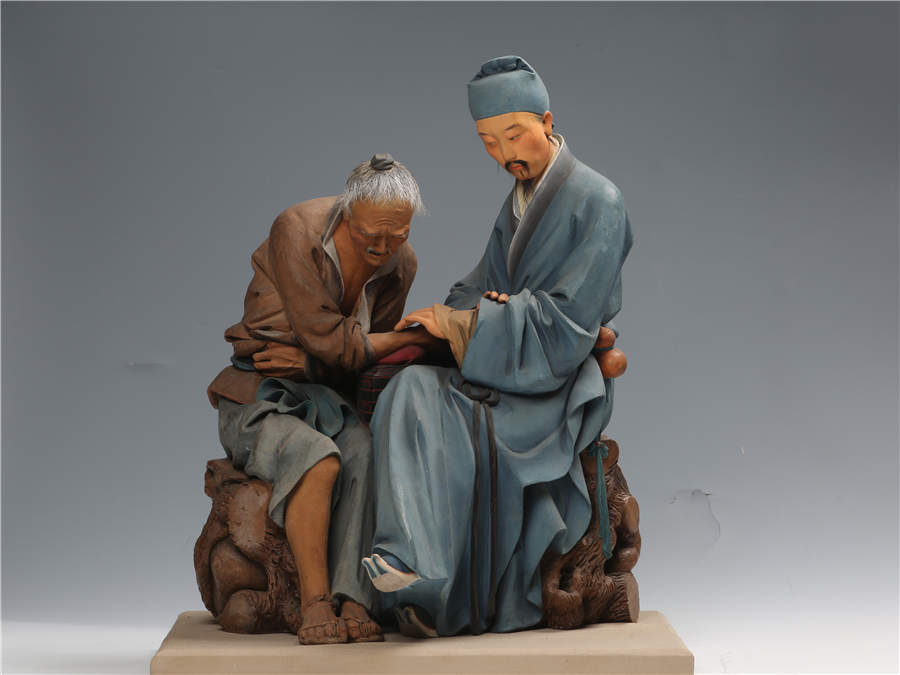 An exhibition featuring painted sculptures of Tianjin Clay Figurine Zhang is now ongoing at the National Art Museum of China in Beijing, and will be open until Sunday.
Nearly 40 work created by art masters Yang Zhizhong and Chen Yiqian are on display, which show a high level of the traditional craft.
As an intangible cultural heritage, Tianjin Clay Figurine Zhang has gone through a journey of nearly 200 years. The two artists, from the Tianjin Clay Figurine Zhang Painted Sculpture Working Office, have witnessed the inheritance and development of the art over the past decades.