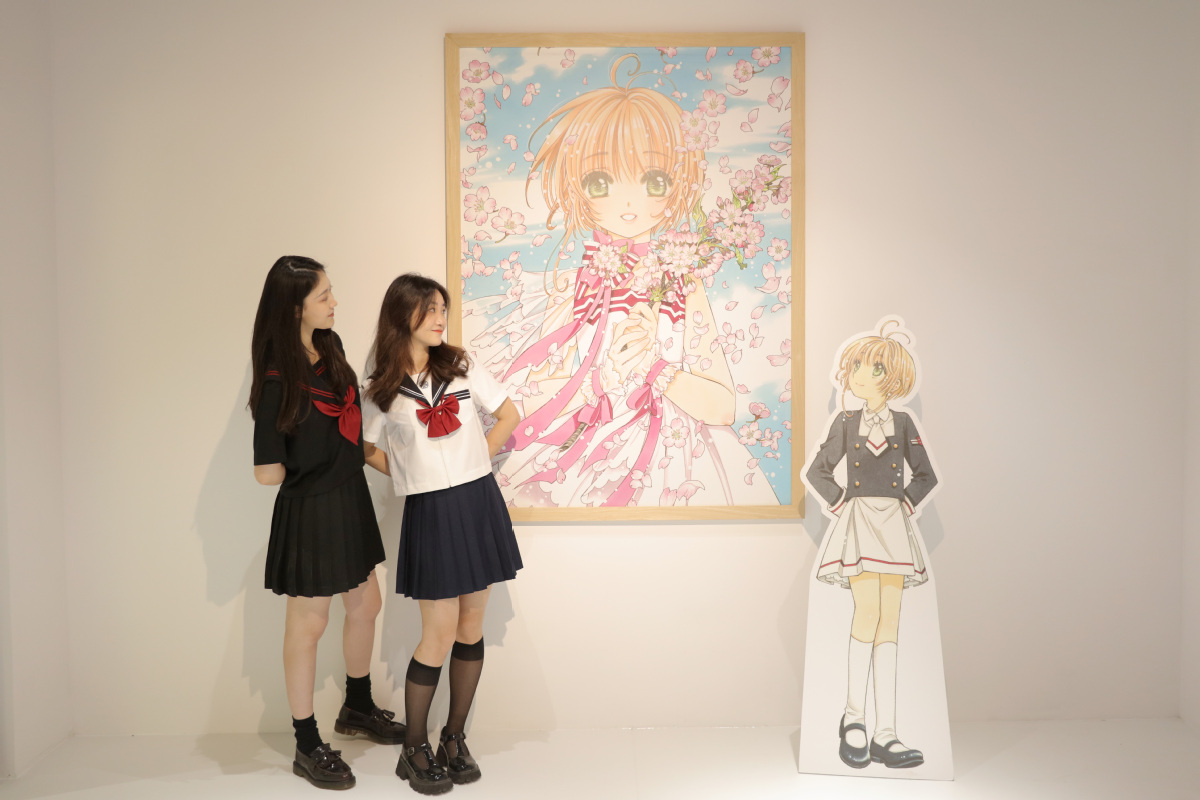 A "Cardcaptor Sakura"-themed exhibition kicked off in Beijing's Joy City on Tuesday.
Created in 1996, Japanese manga series Cardcaptor Sakura is a classic work for people born in 1980s and 1990s.
Centering on Sakura Kinomoto, an elementary school student, the manga tells her story of discovering magical powers after accidentally freeing a set of magical cards into the world and she must retrieve the cards to prevent catastrophe.
Spread over 800-square-meter space, the exhibition is divided into 8 sections with 100 pieces of replicated original drawings.
From the study room where the story starts to the room with her cards, the exhibition brings back childhood memories of the visitors.
The exhibition will run until September 25.