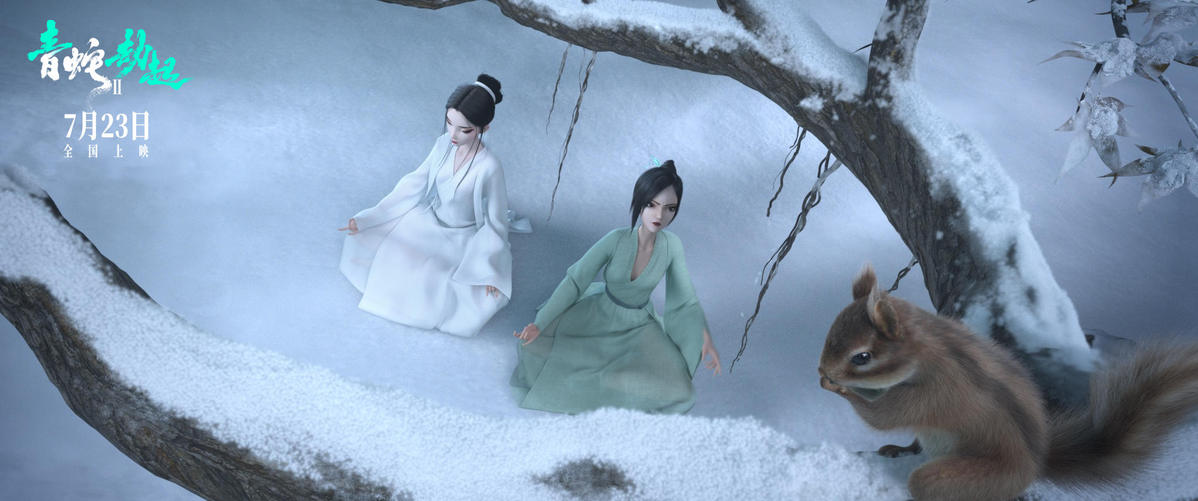 As one of the most anticipated animated movies in summer, the sequel of 2019 sleeper hit White Snakehas topped the presale box office charts on its opening day, or July 23, according to the live tracker Beacon.
Titled as White Snake 2: The Tribulation of Green Snake, the new tale takes place around 1,500 years after the story of the first film, which is loosely inspired from China's household folk legend about two beautiful "women" who are actually two snake spirits.
Unfolding with an epic action-studded scenario featuring the two characters summoning a flood in order to face off a powerful Buddhist monk, the new film follows one of the two snakes -- the green-skinned one -- sucked into a fantastic world on the edge of being beaten to death.
In this weird yet brutal world, which is frequently hit by disasters and monsters, an ox demon leads a gang of demon villains to hunt and eliminate the other residents, all human beings or spirits sucked into this world by accident. For the green snake, her top goal is to survive and escape the hell-like city and find her lost elder sister, the white snake.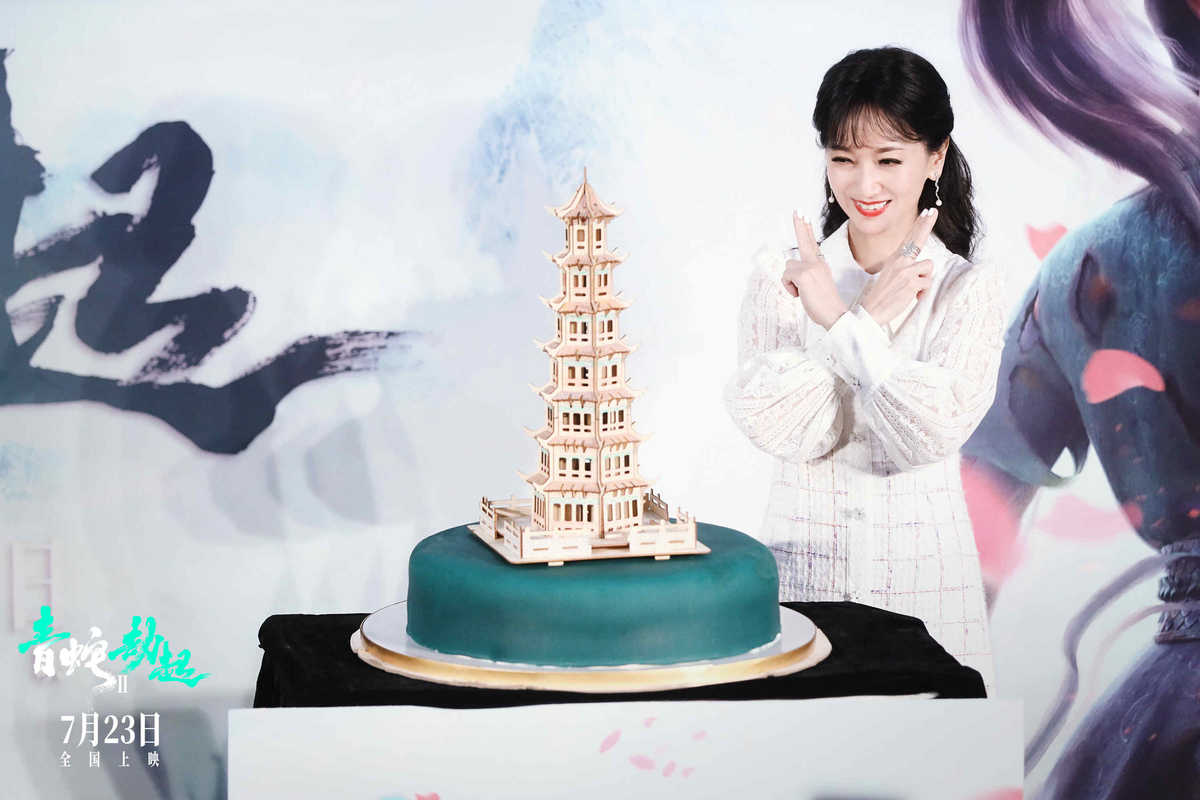 The film, which will be released in multiple forms including IMAX, held a premiere in Beijing on July 20, gathering major creators and Hong Kong actress Angie Chiu.
Most famous for the title character in the 1992 popular TV series The Legend of White Snake, Chiu performed her signature gesture in the series during the promotional event, creating nostalgia with many audience members.
Co-helming the first White Snake film with Zhao Ji, director Amp Wong helms the sequel alone. He said the new film's protagonist, the green snake, is depicted as a brave and independent woman, with her personality expected to strike a chord with modern female viewers.