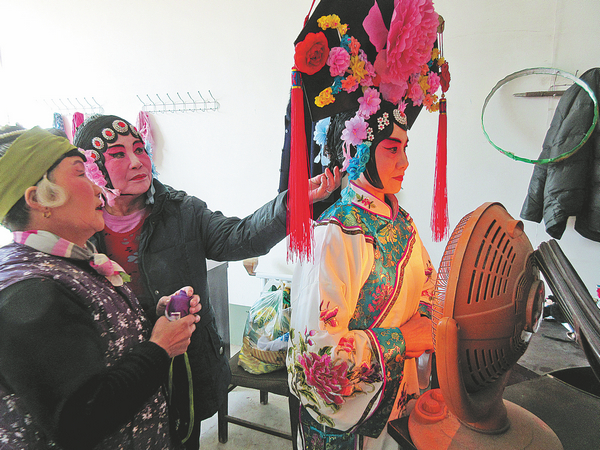 In 2015, Qi Yi, a professor of Chinese folk music at Hebei University, led a team of 100 students and teachers from universities in Beijing, Tianjin and Hebei province, to launch a project that aims to research and collect folk music material in the Beijing-Tianjin-Hebei region, also known as Jing-Jin-Ji, where the traditional name for Hebei is ji.
They started by visiting Gaobeidian village and Xiongxian county in Hebei's Baoding city-home to Chinese folk arts such as Hebei Bangzi, Pingju Opera, yangko dance and the lion dance. For over a year, the team visited folk musicians and collected photos and videos of their performances, and found out about the history of local art forms.
On June 27, two books, titled Jing-Jin-Ji Intangible Culture Heritage Music Compilation: Gaobeidian Chapter and Jing-Jin-Ji Intangible Culture Heritage Music Compilation: Xiongxian County Chapter, were released in Beijing, published by Hebei University Press.
"The goal was simple and clear. We don't want these traditional art forms to be lost," says Qi, "Many young people are attracted to Western art forms but our traditional folk arts are very valuable, which should be seen by today's audiences rather than being hidden in villages."
One of the folk artists the team visited was Li Yurong, whose family runs a small Hebei Bangzi troupe in Xiongxian. On Jan 20,2016, Qi and his team attended a performance staged by Li's troupe, which was for a funeral. The next day, Qi interviewed Li and other folk artists, as well as recording their performances.