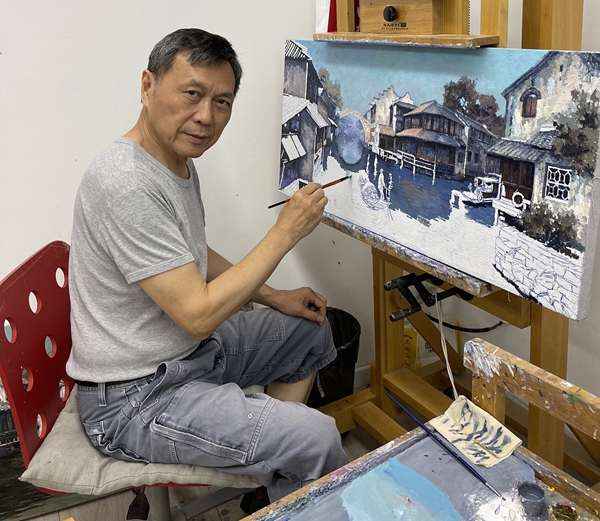 Three volumes examine Chinese and Western architecture in detail, Huang Zhiling reports.
Beijing hosts a number of architectural styles from soaring skyscrapers to ancient buildings. It has married the modern with the traditional. Visitors to the Forbidden City in the city center can sample and appreciate the delights of master craftsmen with their ancient skills on show amid the rumble of traffic.
Likewise, visitors to the Summer Palace in the capital's western suburbs are also in for a treat, not least in its winding gardens.
The Forbidden City, which was included on the UNESCO World Cultural Heritage list in 1987, was the imperial palace of the Ming and Qing dynasties (1368-1911). Its construction started in 1406 and was completed in 1420.
Together with Versailles Palace in France, Buckingham Palace in Britain, the White House in the United States, and the Kremlin in Russia, it is referred to as one of the major historic buildings in the world.
Built between 1886-94, the Summer Palace is China's best preserved royal garden. In 1998, UNESCO included the palace on its World Cultural Heritage list, hailing it as "a masterpiece of Chinese landscape garden design". It added that "the natural landscape of hills and open water is combined with artificial features such as pavilions, halls, palaces, temples and bridges to form a harmonious ensemble of outstanding aesthetic value".
Chinese architectural style is unique, and has radiated its influence on countries in East Asia and South Asia.
Traditional Chinese architecture has many complex components and stunning visual images.
How can people understand the intricacies of ancient Chinese architecture? Do they have to learn about it in a school of architecture or in an institution of higher learning?
Help is at hand, literally. Compiled by Wang Qijun, a professor of the Beijing-based Central Academy of Fine Arts, An Illustrated Dictionary of Chinese Architecture, An Illustrated Dictionary of Chinese Gardens and An Illustrated Dictionary of Western Architecture have been republished by China Machine Press.