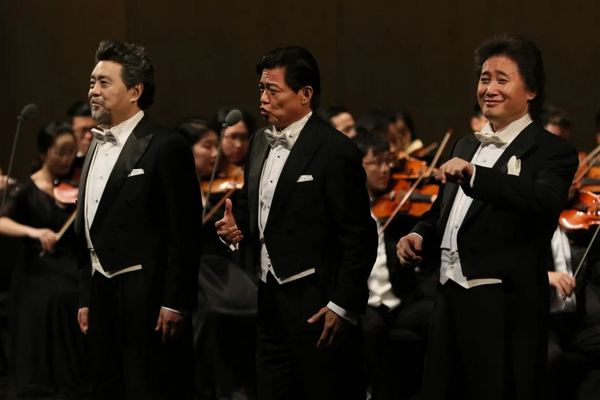 Between March 7 and Dec 5, the Shanghai Oriental Art Center will present a total of 15 concerts featuring a slew of artists from internationally acclaimed sopranos and tenors to rising stars from television reality shows.
"We have witnessed full recovery of China's live show market and presented a few highly successful concerts featuring Chinese artists such as Shen Yang, Wang Xi and popular group HAYA in the first few months of this year," says Luo Xueqin, vice-general manager of SHOAC, during the news conference.
In April, bass singer Shen performed a collection of songs by Gustav Mahler. Last month, Uygur soprano Dilber Yunus, who is known as the Nightingale of China, held a recital at SHOAC.
"We went on to put together a program that will run until the end of the year and feature some of the most recognized singers at home and abroad, young rising singers popular among the audience, as well as proper orchestra and chamber music accompaniment for the singers," says Liu Aihua, SHOAC's program director.
"We have planned for 15 concerts that would present a diverse range of songs from China and the world-from bel canto to chanson, a cappella and children's chorus. Hopefully, more shows will be featured in the series, and we will be able to present a special performance season of songs."
As this year marks the centenary of the Communist Party of China's founding, several artists will sing revolutionary songs with patriotic themes. Among them is Ping An, who achieved national fame in 2012 after appearing in the reality show The Voice of China. The popular tenor will perform a recital titled I Love You, China on June 12.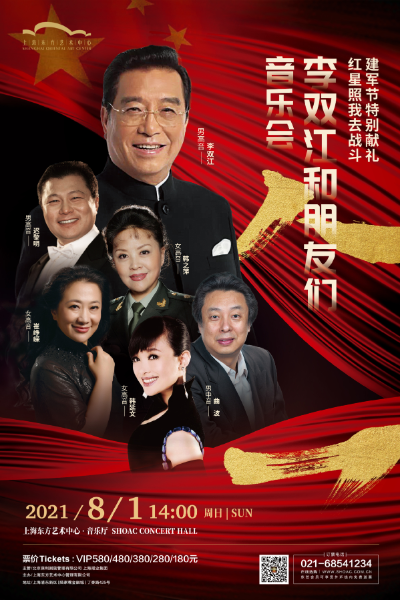 On China's Army Day which falls on Aug 1, veteran singer Li Shuangjiang will present a concert of military songs with his friends and disciples.
Wei Song, a renowned tenor and artistic director of Shanghai Opera House, attended the news conference at SHOAC and announced that he and two other tenors will perform at a concert on Sept 9. Their concert will be accompanied by music from the Shanghai Philharmonic Orchestra.
Wei and these two other renowned tenors-Dai Yuqiang and Warren Mok-became known as China's Three Tenors in 2011 before spending the next decade touring the world. The 67-year-old says the trio is planning to tour 27 cities in China this year.
"I hope to go on singing until I am 80 and 100 years old," says Wei, pointing out that he relishes being able to sing alongside a full symphony orchestra in September.
Later in December, Chinese soprano He Hui, who is famous for her portrayal of Verdi and Puccini's heroines, will also sing at SHOAC accompanied by the Shanghai Opera House Orchestra.