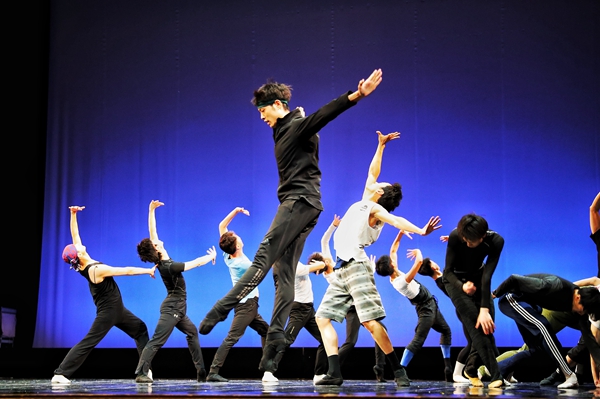 The final chapter portrays the story Kuafu Chasing the Sun (Kuafu Zhuri), which tells the inspiring story of a man who attempts to catch up with the sun by running after it.
"Chinese people have a great spirit for pursuing dreams. To fulfill those dreams, we made great efforts and achieved many great things. On the occasion marking the 100th anniversary of the founding of the CPC, we review the nation's history and express our gratitude, respect and best wishes to our country," says Zhu.
Over the past century, the country has developed dramatically and the hardworking people-especially those who made a great contribution to the country's development-deserve the applause, he adds.
His words are echoed by Feng, head of the national ballet.
"Though ballet is an abstract art form, we portray the spirit of the Chinese people, like determination and perseverance, through the art of pointe," says Feng.
Since the founding of the National Ballet of China in 1959, the company has always strived to depict Chinese stories and Chinese characters in the context of the Western art form, Feng says.
The company has gathered three major choreographers, Fei Bo, Wang Sizheng and Zhang Zhenxin, as well as leading dancers, including Qiu Yunting and Ma Xiaodong, to join the new production.
Composer Guan, the former president of the China National Symphony Orchestra, adapted four of his early works, including Founder, a piano concerto; Reborn From the Fire, a symphonic piece; and Symphony No 2, Hope.
"Classical music, like ballet, is abstract, and leaves a great space for the imagination of the audience," says Guan. "The country has emerged from struggles, like war and poverty, to achieve great triumphs. We want to enable contemporary audiences, especially the younger generation, to have a dialogue with the history through music and ballet."