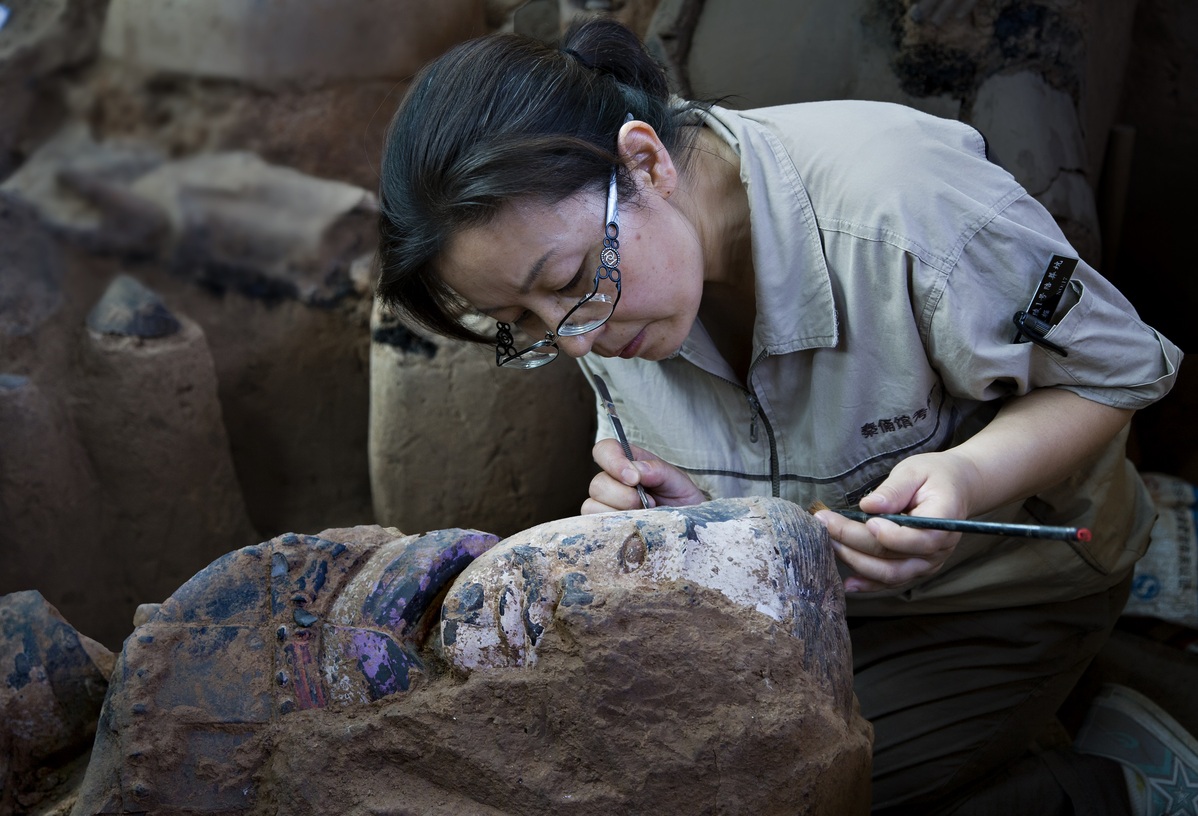 "Xu has not only sophisticated experience in archaeology, but also the experience of participating in many programs popularizing archaeological knowledge for the public. So we invited her to write a book introducing the stories her archaeological work has discovered," says Li Jiaojiao, editor of the book.
Graduating as an archaeological major from Jilin University in 1989, Xu was appointed to work in Emperor Qinshihuang's Mausoleum Site Museum in Xi'an, capital of Shaanxi province, and led the team excavating the Pit One site of Terracotta Warriors in 2009. In 2014, she began work as leader of the excavation team of the ancient Xianyang site.
"First of all, the research shows us the number of, and production techniques for the warriors. Then, we need to study the number of workers engaged with the production and how they were distributed. Finally, it brings in questions like how the state organizations worked and the power in the country," says Xu.
"At the end of the day, we are studying history and its connection with the future," says Xu.
In 2014, Xu applied to transfer her research focus from Terracotta Warriors to the ancient Xianyang site.