Traditional offerings
The China Broadcasting Chinese Orchestra will perform traditional Chinese music in a concert under the baton of conductor Zhang Lie. Performances include Dance of the Yao Ethnic People by composers Liu Tieshan and Mao Yuan, Little Running River by composer Zhang Dasen, and Music Song of the Sun from the Seven Colors of Harmony suite by composer Zhang Chao. Soloists including flutist Dai Ya and guzheng player Fan Weiqing will be featured in the concert.
7:30 pm, April 2 and 3. National Center for the Performing Arts. No 2 West Chang'an Avenue, Xicheng district, Beijing. 010-6655-0000.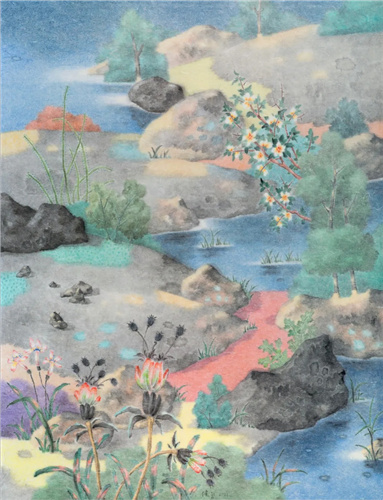 Pushing realms
Artist Zeng Jianyong is known for pushing forward the realm of Chinese ink art. His work retains the scholarly elegance of classical Chinese painting traditions, while adding his reflections on social changes and mentality of people. Zeng also transforms the two-dimensional art form into three dimensions, painting on flat surfaces and also sculptural forms. Generation of Infinity, Zeng's solo exhibition at the Shanghai Powerlong Museum until April 5, displays the works he created in the past two years, opening a dialogue on the relations between the living space of people and nature.
10 am-6 pm, Tuesday-Sunday.3055 Caobao Road, Minhang district, Shanghai. 021-6221-9111.