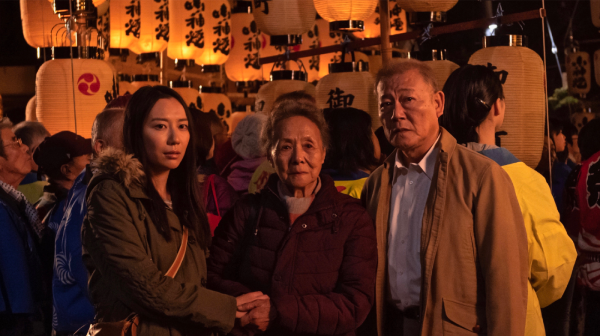 Tracing Her Shadow, an upcoming film inspired by true stories about Japan's "war orphans", is set to open across the Chinese mainland on March 19.
In the final days of the War of Resistance against Japanese Aggression (1931-45), thousands of children left by fleeing Japanese families were adopted by locals in northeastern China. With China and Japan establishing diplomatic relations in the 1970s, many of these "war orphans" returned to Japan, with most struggling to conquer cultural differences and language barriers to get settled.
Director Peng Fei was attracted by these stories during research for a film set in Nara, an idyllic city in Japan.
He revealed at a recent event in Beijing he was invited by renowned Japanese filmmaker Naomi Kawase to do the Nara-set movie when his second directorial feature, The Taste of Rice Flower, won an award at the Nara International Film Festival in 2018.
After a long preparation period, including visiting "war orphans" now residing in Japan and watching related works including the Sino-Japanese TV series Children of the Earth, Peng -- also the screenwriter -- decided the story would center on an elderly woman's journey to Japan to seek her missing adopted daughter, a Japanese "war orphan", with the help of a young woman and a retired police officer in Nara.
With veteran Chinese filmmaker Jia Zhangke on board as one of the two executive producers alongside Kawase, the film features actresses Wu Yanshu and Ying Ze as the foster mother and the young woman, an offspring of a Japanese "war orphan", and Japanese actor Jun Kunimura as the police officer.
Interestingly, Peng cameos in one scene as a Japanese butcher who uses hand signs and mimics the voices of farm animals to communicate with Wu's character.
Despite ending on a tear-jerking note, the film unfolds with a restrained narrative and some funny moments, helping it win acclaim from some industry insiders and critics.
Actress Yao Chen said the film is a warm tale with a great sense of humor, but also conveys a deep sense of loneliness.