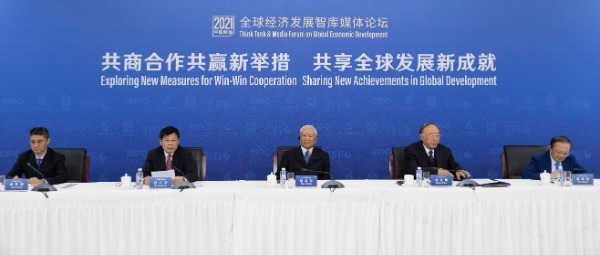 On Monday, a forum to discuss global economic development, explore new measures for win-win cooperation and share new achievements in world development was held in Beijing.
Organized by China International Publishing Group, China Institute for Innovation & Development Strategy and the Bridge Tank of France, the event, "Think Tank&Media Forum on Global Economic Development", brought nearly 20 scholars and former politicians from countries including China, France, Russia and India together for discussion both online and offline.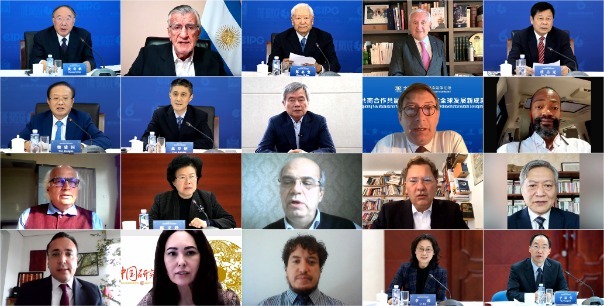 Du Zhanyuan, president of CIPG, said, "Since the outbreak of COVID-19, the global economy faces unprecedented difficulties. As a result, win-win cooperation in the face of global challenges is more needed. We need to reduce misunderstanding through communication, and reach consensus based on cultural exchanges."
"Peaceful development is our common goal, so we need to enhance communication. To improve global governance, we also need cooperation and innovation," said former French prime minister Jean-Pierre Raffarin.