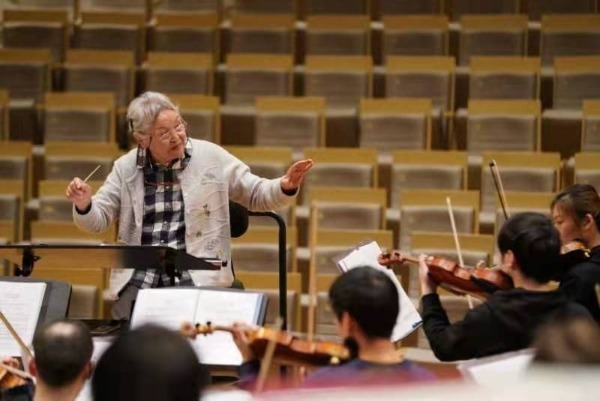 Suzhou Symphony Orchestra performed under the baton of conductor Zheng Xiaoying, one of the first female conductors in the country who is 92 now.
With two concerts held on Feb 18 and 19 at Suzhou Bay Grand Theater, musicians performed pieces adapted from or based on traditional Chinese poems, such as a composition by Ye Xiaogang inspired by Tang Dynasty (618-907) poet Li Bai's work Drink to Me, and a composition by Mo Fan capturing poet Bai Juyi's work Song of Everlasting Regret.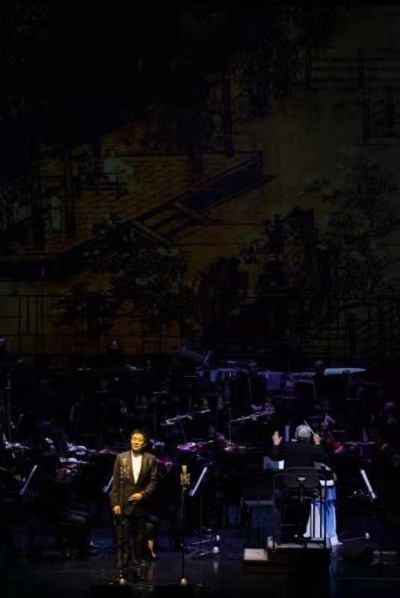 Chinese pipa player Wu Yuxia performed with the orchestra, while celebrities such as Pu Cunxin, Zhang Kaili and Qiao Zhen read the poems.