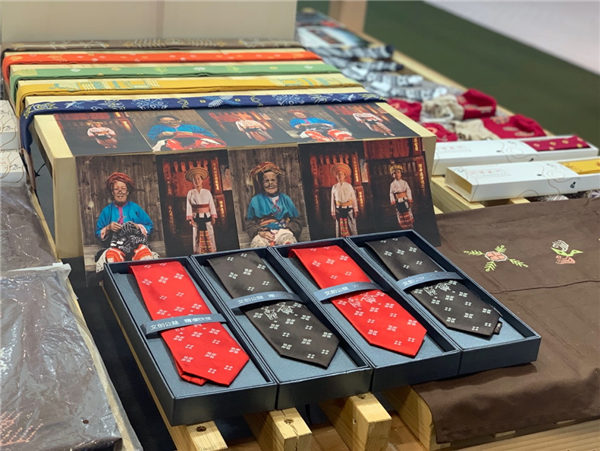 She hopes to take Baishuidong as a starting point and expand this model of combining the creative inheritance methods and art education with intangible cultural heritage to all the impoverished regions in China with children who are left behind by parents seeking work elsewhere.
In 2018, the results of their team's study on Huayao cross-stitch in Southwest China was presented at the 20th International Conference on Human-Computer Interaction held in Las Vegas in the United States, and was also recommended at the 2018 Internet Yuelu Summit in Hunan.
There have been 70 designers from seven countries who have developed creative and cultural products around Lunar New Year paintings and the Huayao cross-stitch. In 2017, those products yielded a revenue of more than 6 million yuan.
Huxingshan Yao town also takes full advantage of its cultural resources to develop its tourism, which provides a path to overcome poverty and achieve prosperity.
In 2008, Huayao folk songs from Longhui county and the traditional cross-stitch were added to the national intangible cultural heritage list.
Cultural heritage provides unique tourism resources for the village, such as the colorful wedding customs of the Huayao people.
In 2020, a summer culture and tourism festival took place in Longhui county to draw attention to the cultural heritage of the many villages in Hunan province.
The infrastructure in the town, including the roads, houses and electric power grid, keeps improving, as do local public services, such as education and medical facilities. The town has become a model "beautiful village" and has been attracting a growing number of tourists.