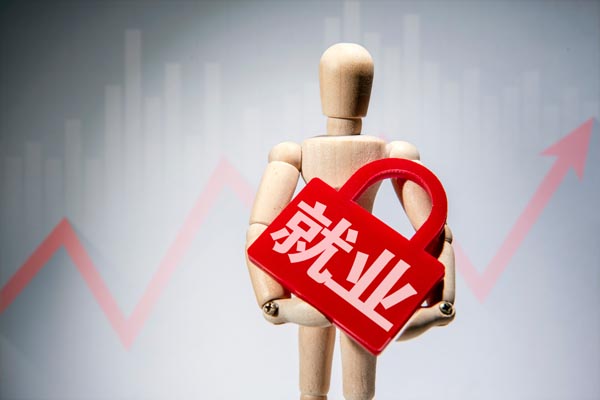 Epidemic or no epidemic, reskilling is fast becoming the need of the hour and the most talked-about topic. Developing new skills is no longer seen as just an adjunct, but more as a surefire way to succeed in a workplace where change is the only constant. And it is nowhere more pronounced as in countries like China and India, nurturing a huge population and workforce.
Though governments in both countries have drawn up several programs to promote reskilling of the workforce, much more needs to be done as the market is always in a dynamic situation, says T. B. Nair, an independent consultant based in the southern Indian city of Bengaluru.
A recent World Economic Forum report says more than 50 percent of India's workforce will need to be reskilled by 2022 to meet the changing demands. Quite a challenge.
According to Nair, international businesses look at talent availability when setting up operations in India. This explains why cities like Mumbai, Bengaluru, Hyderabad and Chennai have been ahead of others in attracting foreign investment. "What these cities have in common is a huge pool of vocational talent, making them attractive for companies with diverse operations."
Global consultancy firm McKinsey & Co says due to the rapid digitalization and automation, nearly 220 million workers, or 30 percent of China's workforce, may need to retrain and change their jobs by 2030.
"China's next challenge is to transform education and skills development to deliver the talent needed for an innovative, digitized post-industrial economy," says the report titled Reskilling China: Transforming the World's Largest Workforce Into Lifelong Learners.
The country's economy is transitioning away from investment and manufacturing and is being driven by consumption, services and innovation. This has necessitated a change in the mix of skills and talent needed. "Demand for physical and manual, and basic cognitive skills could fall by 18 percent and 11 percent, respectively. However, demand for social and emotional, and technological skills could rise by 18 percent and 51 percent, respectively," says the report.
China needs to support the adaptation of migrant workers, who have limited resources and access to training and, often, low skills, given that 22 to 40 percent of their work is susceptible to automation, the report says.
Pang Shi, deputy director of the department of employment, entrepreneurship and policy assessment at the Chinese Academy of Personnel Science, said in a recent interview that providing training for migrant workers will help provide stable employment and incomes among the group and reduce the risk of people losing their jobs.
The country also needs to move beyond schools to set up a skills development training program that is widely available in both urban and rural areas, the report says, besides encouraging public-private partnerships to fill the gap between available skills and those needed by employers.
"We see potential for a coalition of vocational school-industry partnerships, potentially with commitment from 300,000 companies. They could potentially cover about 11,000 secondary and higher vocational schools with 27 million students," McKinsey says.
Central government officials have frequently stressed on the importance of vocational education and said training systems will be reformed in China to match with science and technology development trends and market demands while seeking to promote economic modernization and higher quality employment.
Li Guoxiang, a researcher with the Rural Development Institute at the Chinese Academy of Social Sciences, said during a recent interview that the key to allowing vocational training to play a bigger role is to open courses that meet market demand. "When migrant workers land better jobs and higher incomes after the training sessions, more people would realize the importance of training and follow their example," he said.
Some experts, however, feel that people cannot just be replaced by machines or artificial intelligence. "Automation and artificial intelligence can have both a positive and negative impact on jobs. They can create new opportunities, new jobs and remove hard labor and poor working conditions if we approach it in the right way. If not, these technologies might remove jobs and create challenges for both skilled and unskilled workers. That's one of the reasons why we need upskilling and reskilling," Peter Hummelgaard, the employment minister of Denmark, wrote in a recent article.
Contact the writer at ullattil@chinadaily.com.cn