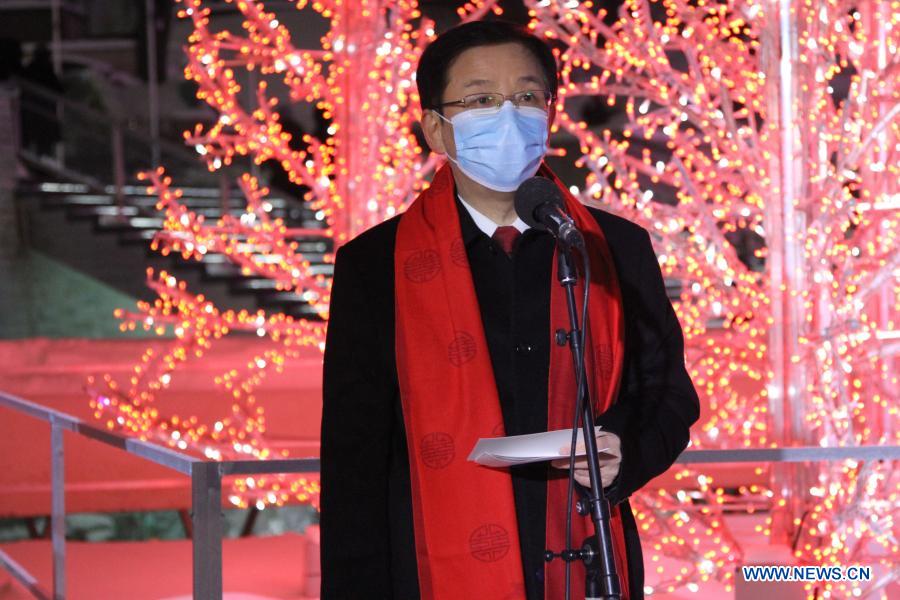 Chinese New Year celebrations were held on Friday both at the city center and the Song Festival Grounds in the Estonian capital.
At the city's central square, a series of activities including photo exhibition, dragon dance, drum and light performances and fire show have attracted a large number of spectators.
Chinese Ambassador to Estonia Li Chao said that the Chinese Lunar New Year, the most important Chinese traditional festival, is about family reunion and visit exchanges, noting that this is the 12th Chinese New Year celebrations in Tallinn.
This year, "the coronavirus has affected people's exchanges, however, it cannot stop us from 'reunion' right now through the channel of 'Happy Chinese New Year,'" he said.