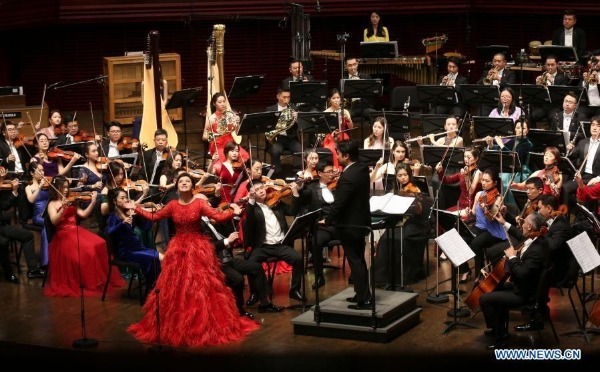 Hope, love, encouragement and inspiration are among the biggest takeaways from an uplifting virtual Lunar New Year reception and concert hosted by the Chinese embassy in the United States on Thursday.
"In a few hours, we will ring in the Year of the Ox," said Chinese ambassador Cui Tiankai at the 2021 Chinese New Year Online Reception and Symphony Concert streamed online Thursday evening local time.
"In the Chinese culture, the Ox symbolizes stamina, energy and dedication," Cui said, adding he hopes that "we will show the spirit of the Ox and work together for a better shared future, for the Chinese and American people and people of the whole world."
"I myself was born in the Year of Ox, so it will be my year," said Stephen Orlins, president of the National Committee on U.S.-China Relations, in his video greetings.
"In this new year, in the spirit of the Ox, my national committee colleagues and I will continue to work hard in building U.S.-China dialogues and exchanges, and improving the bilateral relationship," said Orlins, first in fluent Mandarin and then in English.