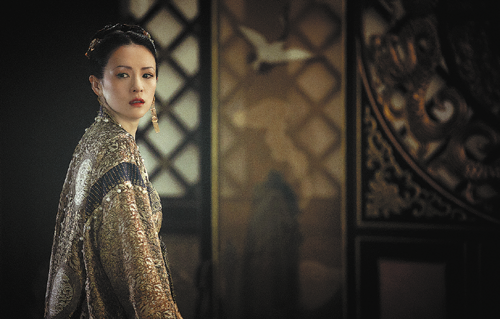 As one of the most recognized Chinese stars in the West, Zhang Ziyi has appeared in many critically acclaimed films, from the Crouching Tiger, Hidden Dragon (2000) to Memoirs of a Geisha (2005). Zhang is now on television, the first such foray in her acting career of more than two decades.
The Rebel Princess, a 68-episode costume drama with her in the fictional title role, debuted in China on Jan 9. The show was simultaneously released on overseas sites YouTube, Facebook and Rakuten Viki, as well as on a Vietnamese broadcaster with subtitles in the local language.
The series is expected to be broadcast on TV in Singapore, Malaysia, Japan, South Korea and Cambodia, among other foreign countries, in the near future, according to China International Television Corp.
Adapted from the popular novel Emperor's Conquest, The Rebel Princess tells the story of the title character Wang Xuan. Growing up as the emperor's most spoiled niece, Wang, once a carefree royal, is forced to change due to a string of political schemes and palace coups. After being married to a general, the protagonist uses her wits and courage to support her husband, fighting alongside him to restore stability in the midst of turmoil.
Despite opening to mixed reviews, the show has seen a rebound in scores on several major domestic sites. Compared to the initially lukewarm response at home, however, the drama has earned more points overseas: 9.5 out of 10 on Rakuten Viki and 8.9 on IMDb. Foreign viewers seem to like the cast, sets and costumes.
Actor Zhou Yiwei plays the general who rises from humble beginnings to become the kingdom's most powerful military leader. Veteran actor Yu Hewei and Hong Kong actress Angie Chiu, respectively, play the father, a high-ranking official, and the mother, also a princess, of Zhang's character.
Responding to the mixed reviews in China, Mu Xiaosui, the chief producer, says the series' creators are "open to hearing different voices from the market".