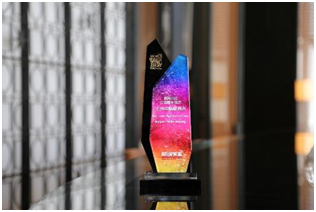 Bvlgari Hotel Beijing named 'Best Luxury Hotel in China' by HurunIn Hurun China Luxury Consumer Survey 2021, Bvlgari Hotel Beijing is awarded "Best Luxury Hotel in China" in "Best of The Best" by Hurun Report. The glory is indicative of Bvlgari Hotel & Resort's top position among luxury hotel brands.
China's high-net-worth individuals (HNWI) saw 38 percent more spending on luxuries. Tourism remains the favorite entertainment of the superrich, which is supported by two figures: 44 percent of HNWIs plan to increase spending on tourism among all categories of consumption; and expectation about domestic travel rose 31 percent.
Owing to constant popularity among China's HNWI population, Bvlgari Hotel Beijing stands out among prestige hotel brands and is listed among the "Best of The Best" brands in the Hurun Report. In the latest 2021 "Best of The Best" survey, the hotel is crowned with the award of "Best Luxury Hotel in China", which is corroborating evidence of the recognition about the hotel, regardless of whether the judges are coming from inside or outside of the industry. Bvlgari Hotel Beijing is the fourth jewel of the Bvlgari Hotels & Resorts collection. Centrally situated in the capital, the hotel takes inspiration from the classical Italian craftsmanship from the 1930s in design. Uniformly, comfortably and accurately engineered with painstaking attention to every style and detail, the hotel is an oasis in the hustle and bustle for prestige customers in the city.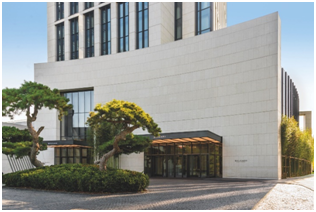 As a fundamentally Italian-styled architecture, the hotel caters to local characteristics. It is a city resort that ensures elegance and privacy; while also upholding philosophy of nature and arts. Featuring outstanding services and relentless pursuit of quality, the hotel once again demonstrates that it is well-received by high-end Chinese customers.
The beginning of every year witnesses the Hurun "Best of The Best" Awarding Ceremony, which is concurrent with publication of the Hurun China Luxury Consumer Survey. The report has a history of 17 continuous years. Targeting China's HNWIs; this year's report is aimed at revealing their lifestyles, consumer habits, and preference in brand awareness and hereby outlining change of their life. Brands rated "Best of the Best" at the awarding ceremony are most preferred luxury brands among the HNWI population.