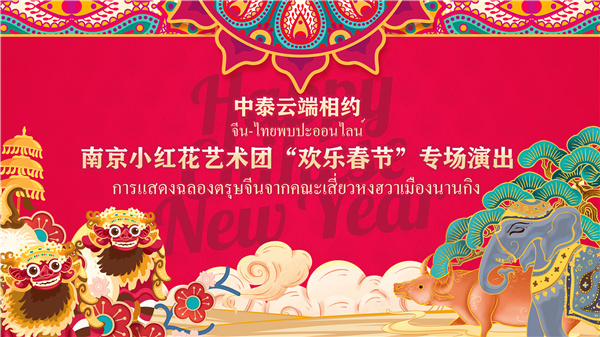 The Spring Festival is a festival of reunion and harmony. The Chinese people have celebrated the Spring Festival for more than 4,000 years. In 2021, under the deployment of the Ministry of Culture and Tourism of China, the "Happy Chinese New Year" activities held by the China Cultural Center in Bangkok in 2021 will take place from Feb 1 to Feb 30.
The first ever Spring Festival Gala in Thailand, online Qinhuai Lantern Exhibition and Nanjing International Plum Blossom Festival will be held during that time.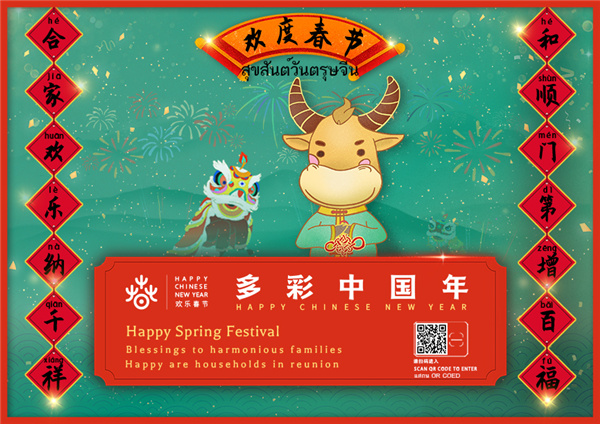 This year's series also includes virtual exhibitions, concerts, tai chi classes, food workshops and more. The "Happy Chinese New Year" online series will be held on the official website of China Cultural Center in Bangkok, and its Facebook page and YouTube channel. Stay tuned.