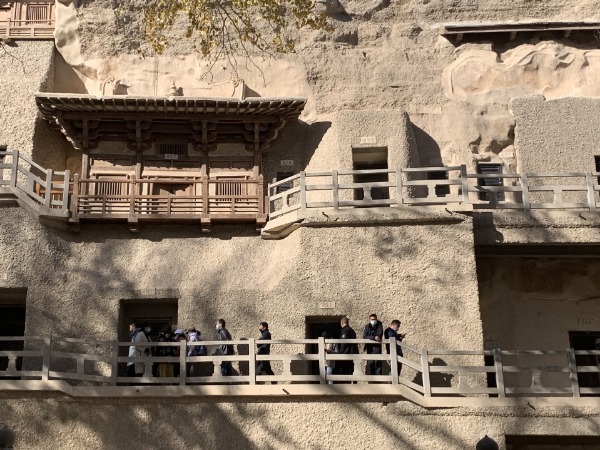 Northwest China's Gansu province will ramp up efforts to protect its ancient grotto temples, including the UNESCO world heritage site Mogao Grottoes, over the next five years, local authorities said.
The province will promote standardized management of its 205 grotto temples in terms of cultural relics protection, monitoring and digitalization during the 14th Five-Year Plan period (2021-2025), according to Ma Yuping, head of the Gansu provincial cultural relics bureau.
Ma said a unified database will be established to store digital resources related to the grotto temples in Gansu.
A survey of all grotto temples in the province is underway and expected to be completed in April this year, according to Ma.
China attaches great importance to the protection of its many ancient grotto temples. In November last year, the State Council issued a set of guidelines to improve the conservation and make better use of grotto temples across the country.