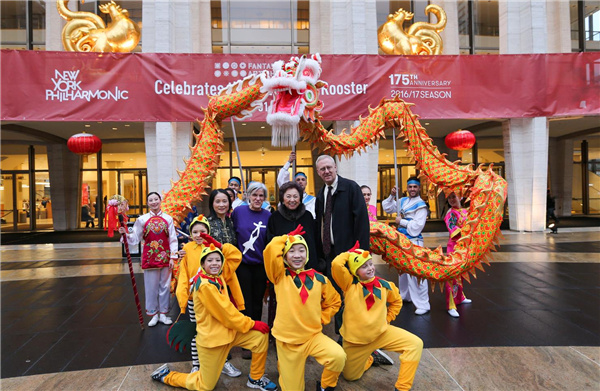 A number of renowned artists would perform at an online memorial service on Saturday afternoon in order to pay tribute to the late China-US cultural exchanges promoter Shirley Young, according to Young's family.
The one-and-half-hour virtual event would be live streamed with free access to the public, said a release from Young's family.
Relevant information can be found on www.shirleyyoung.com and the artists will join the event remotely, according to the release.
Young, a legendary business executive and long-time promoter of exchanges between the US and China, passed away at the end of December 2020 at the age of 85.
As chair of the US-China Cultural Institute, Young helped stage many cultural events. She also served on the boards of a number of cultural institutions including the Interlochen Center for the Arts, the Detroit Symphony Orchestra, the Detroit Institute of Arts, the Shanghai Symphony Orchestra, the New York Philharmonic, the Lang Lang International Music Foundation and the National Dance Institute.