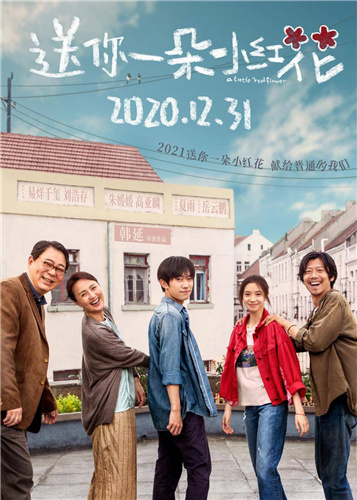 China's box office audience figure from Jan 4 to 10 topped 19 million, up by 7 percent year on year. It is a sign of the steady recovery of the film market from the COVID-19 fallout.
Box office earnings were more than 700 million yuan ($108 million), up by nearly 4 percent year on year, data compiled by China Film News showed.
Topping the chart was the heart-warming film A Little Red Flower, which generated 280 million yuan, contributing about 40 percent of the market total takings for the seven days.
The hit drama has remained the daily top earner since its release on Dec 31, with its box office revenue totaling 1.07 billion yuan as of Tuesday evening. So revealed the China Movie Data Information Network.
China's 2020 box office was 20.4 billion yuan. More than 500 million moviegoers visited theaters last year, according to official figures. Industry observers say it indicated the resilience of China's film industry despite being hit by COVID-19.