Strokes of a genius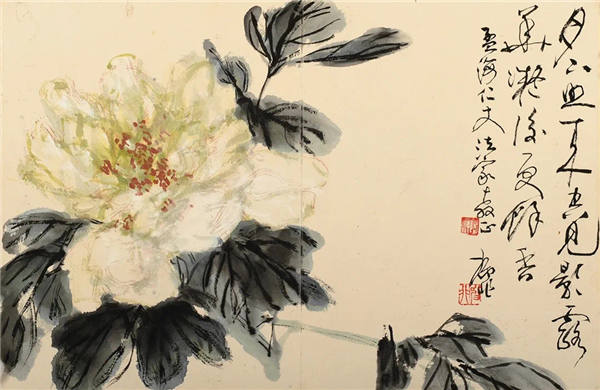 The late master scholar, calligrapher and archaeologist Sha Menghai, who hailed from Yinzhou, Zhejiang province, is acknowledged for his robust but controlled style, his dedication to calligraphy education and archaeology, and his theoretical accomplishments in the studies of ancient Chinese writings and Chinese cultural traditions. He was also the fourth president of the renowned Xiling Seal Engraver's Society in Hangzhou, Zhejiang province. Fragrance and Remembrance, an exhibition now on at Zhejiang Museum in Hangzhou, which runs until March 21, reviews Sha's all-around achievements in memory of the 120th anniversary of his birth. On show are his calligraphic works, seals he carved with ancient Chinese characters, manuscripts and documents, reflecting his passion as a committed scholar, and artist. Also there are letters he exchanged, and artworks he coproduced, with other artists that show the reach of his social circle.
9 am-5 pm, closed on Mondays. Wulin Branch of Zhejiang Museum, 29 West Lake Culture Plaza, Hangzhou, Zhejiang province.0571-8539-1628.
A spirited performance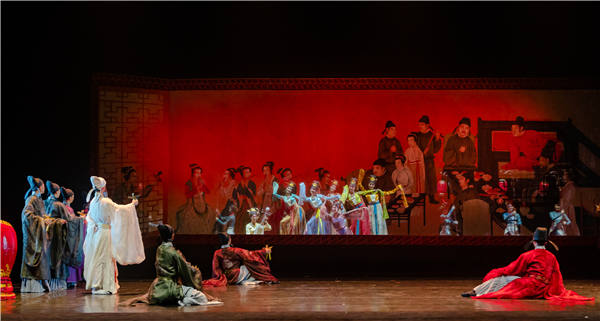 Chinese poetic song-and-dance drama, The Greatest Spirit, will be staged by Sichuan Song and Dance Theater. Exploring the traditional beauty of Chinese culture, the show combines traditional Chinese music, dances and poetry. Since premiering in 2018 in Chengdu, Sichuan province, the show has toured nationwide. It gathers top Chinese artists, such as composer Lin Youping, dancer-choreographer Luo Wenbo and designer Cui Binghua.
7:30 pm, Jan 13. National Center for the Performing Arts. No 2 West Chang'an Avenue, Xicheng district, Beijing. 010-6655-0000.
A song to spring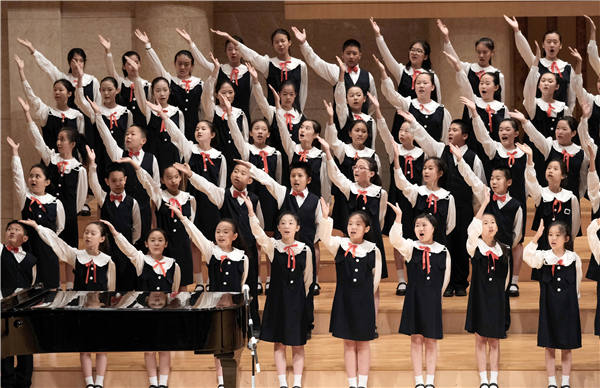 Beijing Philharmonic Choir will perform in a concert under the baton of conductors Yang Li, Jiang Pan and Ma Ding. The concert, Spring is Coming, will feature art songs, such as Longing for Spring by Mozart, The Blue Danube by Johann Strauss II and Las Amarillas by Stephen Hatfield. Beijing Philharmonic Choir was founded by renowned conductor and educator Yang Hongnian (1934-2020) in 1983. The female choir has toured globally and to date, more than 5,000 children have been a part of the choir.
7:30 pm, Jan 16. Forbidden City Concert Hall. Inside Zhongshan Park. West of Tian'anmen Square, Beijing. 010-6559-8285.
Reams of interest
The Skills and Artistry of Chinese Handcrafted Papermaking exhibition views the history of handmade paper in China, tracing diverse techniques and the role of paper in delivering information and intelligence in the development of human society. Furthermore, it shows how artists, scientists and educators are often inspired by these centuries-old techniques, and develop novel ways to present the beauty of handmade paper and the ancient wisdom it embodies. Jointly presented by China Science and Technology Museum, Tsinghua University's Academy of Arts and Design and Beijing Normal University, the exhibition, which will run until Feb 21, centers around the revival of paper-based crafts in a modern context by showing contemporary artworks and models made for educational purposes. It refreshes people's experience with paper in terms of the conservation of cultural heritage, art and science.
9:30 am-5 pm, Tuesday to Sunday. China Science and Technology Museum, 5 Beichen East Road, Chaoyang district. Reservation needed. 010-5904-1000.