Han's solo show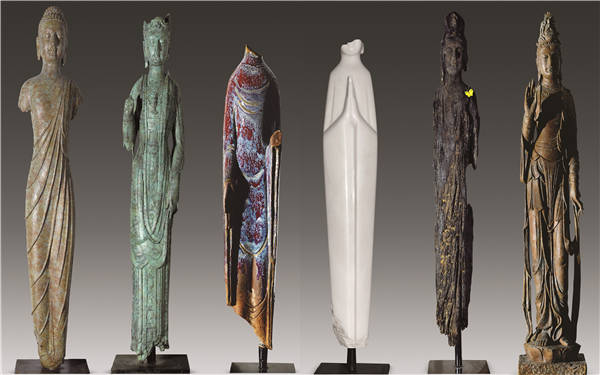 Han Meilin, 84, is one of the most prolific living artists in China. He works with various mediums and styles. His creations reflect on Chinese cultural traditions in a modern context. The World of Meilin in Shenzhen presents a panoramic view of Han's body of paintings, calligraphy, sculptures and designs, as well as his endeavors of creating art with various materials, such as metal, clay, dyed textiles and wood. The exhibition at the Guan Shanyue Art Museum in Shenzhen, which runs until Jan 10, offers a tour of Han's rich spirituality in four sections. The first part shows his calligraphic works inspired by ancient Chinese characters and graphic symbols in folk arts. The second displays his works depicting animals, a recurring subject in Han's world of art through which he expresses respect for nature and the vigor of all creatures. The third section shows paintings and sculptures in which Han hails the beauty of the human form. And the last part shows handicraft designs in which Han explores the aesthetics and wisdom embodied in traditional handicrafts, and seeks to breathe new life in them.
9 am-5 pm, closed on Mondays. Guan Shanyue Art Museum, 6026 Hongli Road, Shenzhen, Guangdong province. 0755-8306-3086.
An ode to enjoy
The symphony orchestra of the China National Opera House will perform Symphony No 9 in D minor, also known as "the choral symphony", the orchestral work in four movements by German composer Ludwig van Beethoven. The concert will be presented under the baton of conductor Yang Yang. Learning to play piano as a child, the young conductor concurrently serves as artistic director and principal conductor of Hangzhou Philharmonic Orchestra.
7:30 pm, Jan 6. National Center for the Performing Arts, No 2 West Chang'an Avenue, Xicheng district, Beijing. 010-6655-0000.
A class performance
Clarinetist Fan Lei, who is also a well-known educator at the Central Conservatory of Music, will give a recital alongside his students, including Chen Chao and Lyu Shuqing, performing programs, such as the Hillandale Waltzes by composer Victor Babin, Claude Debussy's Arabesque and The Andante Cantabile from Tchaikovsky's String Quartet No 1. Violinists Su Xin, Liu Kuo, cellist Zhai Zimo and violist Yu Mingyue will join the performance.
7:30 pm, Jan 9. Forbidden City Concert Hall, inside Zhongshan Park, West of Tian'anmen Square, Dongcheng district, Beijing. 010-6559-8285.
A world of art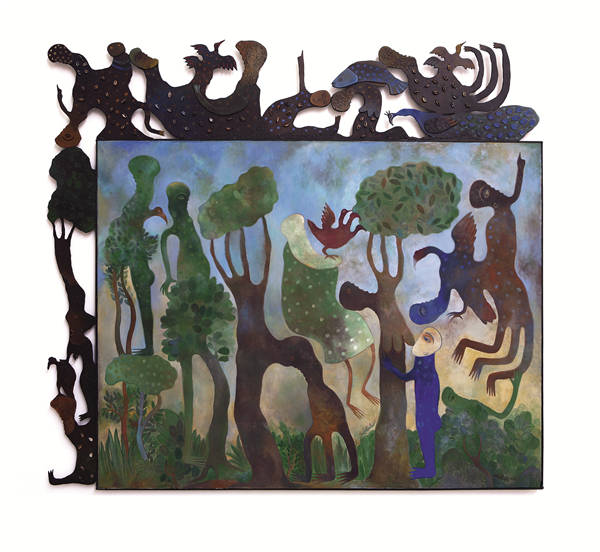 Eminent gallerist and collector Cheng Xindong is one of the first-generation sponsors of Chinese contemporary art who introduced homegrown artists to the world and international artists to the domestic audience. His endeavors and collection vividly reflect the globalization of Chinese art over the past three decades. A Snapshot of Globalization, an ongoing exhibition at the Tsinghua University Art Museum, which is set to run until March 12, shows a selection of Cheng's extensive collection. On display are paintings, sculptures, installations, photos and videos by a lineup of leading contemporary artists from more than 10 countries. It gives a review of the multifaceted development of contemporary Chinese art that has forged a path to establish a distinguished vocabulary of its own while under the influence of the world art. Also, the exhibition features key pieces of international art to offer a glimpse at how globalization influences the creativity of artists across the world.
9 am-5 pm, closed on Mondays. Tsinghua University Art Museum, Tsinghua University, Haidian district, Beijing. 010-6278-1012.