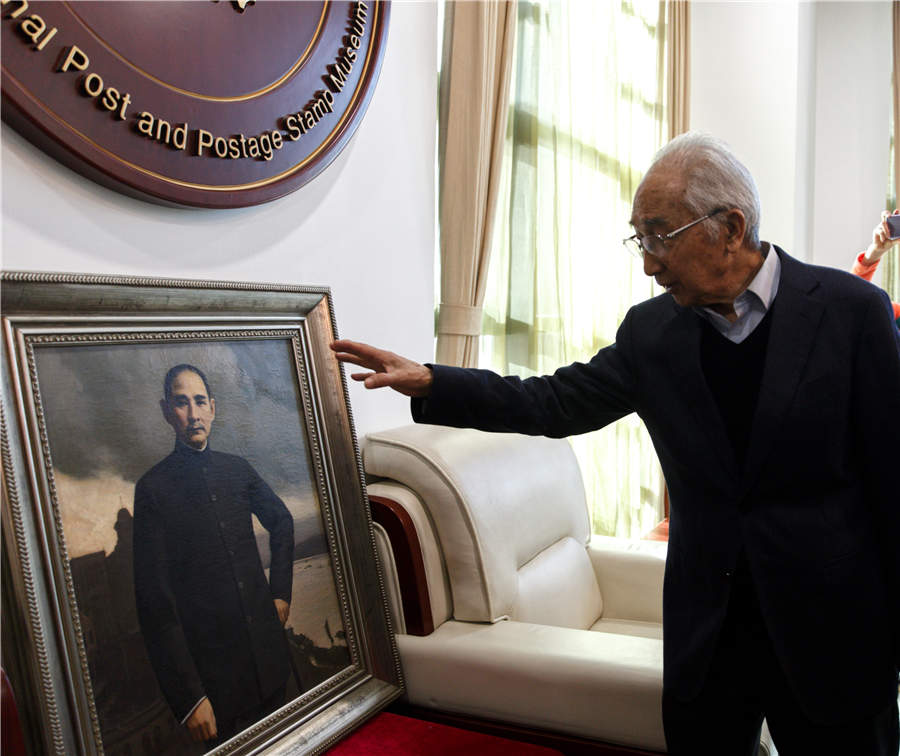 Jin Shangyi poses with a portrait of Sun Yat-sen he painted for the stamp. [Photo by Jiang Dong/China Daily]
These stamps that Shao and his colleagues co-created with artists greatly diversified the look of Chinese postage stamps.
Shao views his designs as important "moving museums" to showcase China's rich history and culture.
One such example is a stamp issued in 1987 to introduce the stunning Marquis Yi of Zeng chime bells. The set of bronze bells of various sizes and striking different tones was cast more than 2,400 years ago and excavated with hundreds of other objects from a tomb in Suizhou, Hubei province, in 1978.
Shao was assigned to design a special stamp featuring the bronze bells. He recalls he and a photographer arrived at the Hubei Provincial Museum in Wuhan in 1986, where the bells were housed, to take a photo of them, and "it was the second time the whole set of bells was shown for photo-taking after being unearthed".