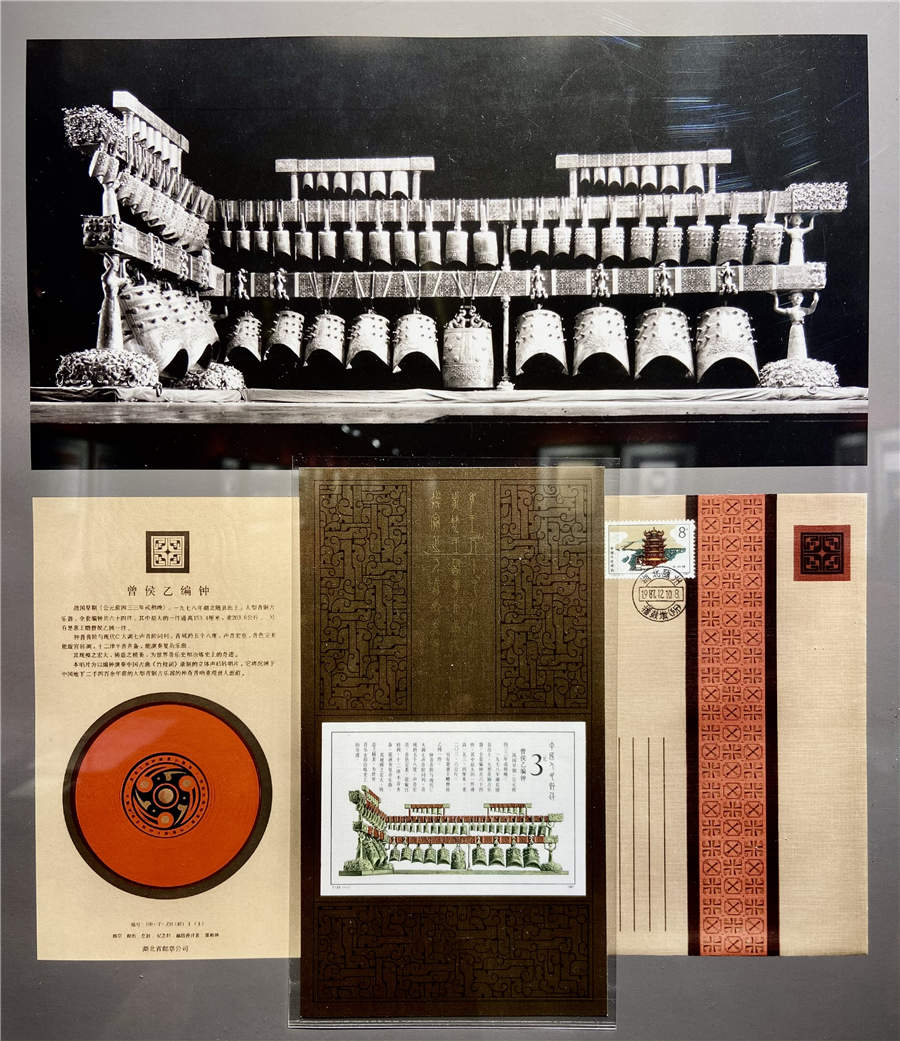 Shao designs a stamp featuring the Zeng Houyi Chime Bells which he couples with a record of the sound of the archaic musical instruments. [Photo provided to China Daily]
Shao reached out to Huang, a friend who taught at the Central Academy of Fine Arts for years, to co-create the design. The stamp, which was on show at the Beijing exhibition, became iconic and is sought after by those into philately even today.
After Shao was appointed the chief designer in 1985, he took a reformative initiative to regularly collaborate with artists on stamps. Also, the success of the golden monkey stamp ignited great interest in artists when they were approached by Shao for commissions.
The exhibition included a Year of the Rooster stamp issued in 1981 and painted by Zhang Ding, the late artist and Tsinghua University professor; a Year of the Snake stamp in 1989, created by Lyu Shengzhong, a professor at the Central Academy of Fine Arts; and a set of four stamps in 1986 which depicts ancient Chinese sports events and was designed by Zhou Jingxin, a leading painter in Nanjing, Jiangsu province.