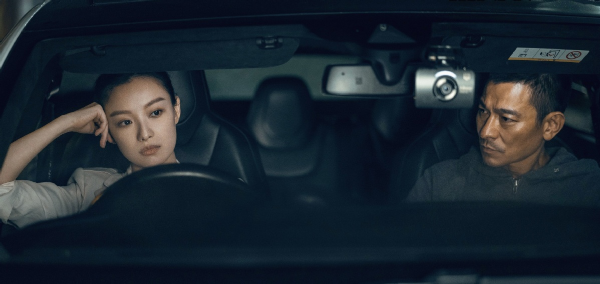 Actress Ni Ni stars the former girlfriend of Andy Lau's role, a bomb disposal expert. [Photo provided to China Daily]
Hong Kong megastar Andy Lau will return to Chinese silver screen with his latest crime thriller Shock Wave 2, which will open across theaters on Dec 24.
The film held a premiere in Beijing on Thursday, gathering actress Ni Ni as well as actors Ma Yuke and Timmy Hung to share behind-the-sequence stories at a downtown cinema in the Chinese capital.
With Herman Yau returning to the director's chair and Lau again portraying a bomb-disposal expert, the film is a sort of loosely-connected sequel of the 2017 Shock Wave.
Despite focusing on the same theme and also set in Hong Kong, Shock Wave 2 is a completely new story.
Bomb disposal expert Poon Shing-fung, starring Lau, is seriously injured during a police mission, causing him to lose one leg. Fortunately, he wakes up from coma, discovering he has been caught in a thrilling mystery after he hears two different versions of stories respectively from a brother-like friend and his former girlfriend.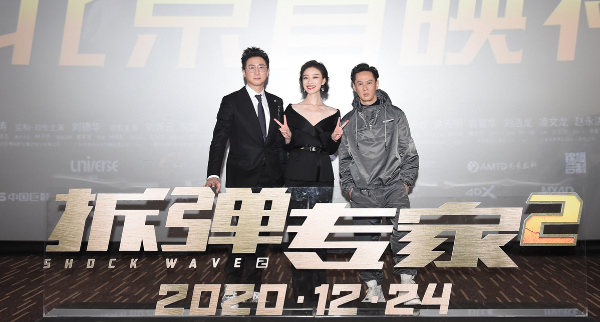 Actors Timmy Hung (left), Ma Yuke and actress Ni Ni promote the upcoming crime thriller Shock Wave 2in Beijing on Dec 17. [Photo provided to China Daily]
Producers reveal that the new film features six action-studded explosion scenes, with one of the most highlighted cases involving a David Crockett bomb, one of the smallest nuclear bombs in the world.
During most of time on the filming sets, Lau put on an artificial limb to play the disabled expert for several months, which made it a bit hard to "recover" the normal walk after the shooting ended, he reveals in an earlier interview.
The film also marks Lau's teaming up with veteran Hong Kong actor Sean Lau Ching-wan -- who stars the previous best friend of Lau's character -- 18 years after their last cooperation in the 2002 comedy Fat Choi Spirit.
Taking on a police officer role for the first time, actress Ni recalls that the film features a lot of close combats and gunfire sequences, which gave her a fresh experience to learn more about police officers' job.