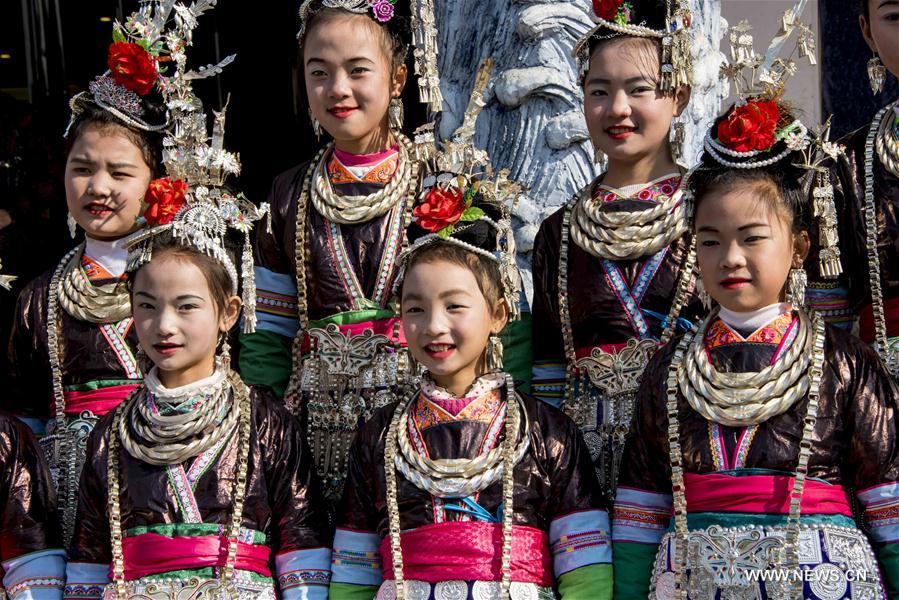 Girls of Dong ethnic group participate in a Grand Song of Dong chorus performance in Congjiang county, Southwest China's Guizhou province, Nov 28, 2016. The Grand Song of Dong, a folk chorus performance, was included in the World Intangible Cultural Heritage List in 2009. [Photo/Xinhua]
2009,Representative List of the Intangible Cultural Heritage of Humanity.
A popular saying among the Dong people in Guizhou Province in southern China has it that 'rice nourishes the body and songs nourish the soul'. Their tradition of passing on culture and knowledge in music is exemplified in the Grand Song of the Dong ethnic group, multi-part singing performed without instrumental accompaniment or a leader. The repertoire includes a range of genres such as ballads, children's songs, songs of greeting and imitative songs that test performers' virtuosity at mimicking the sounds of animals.