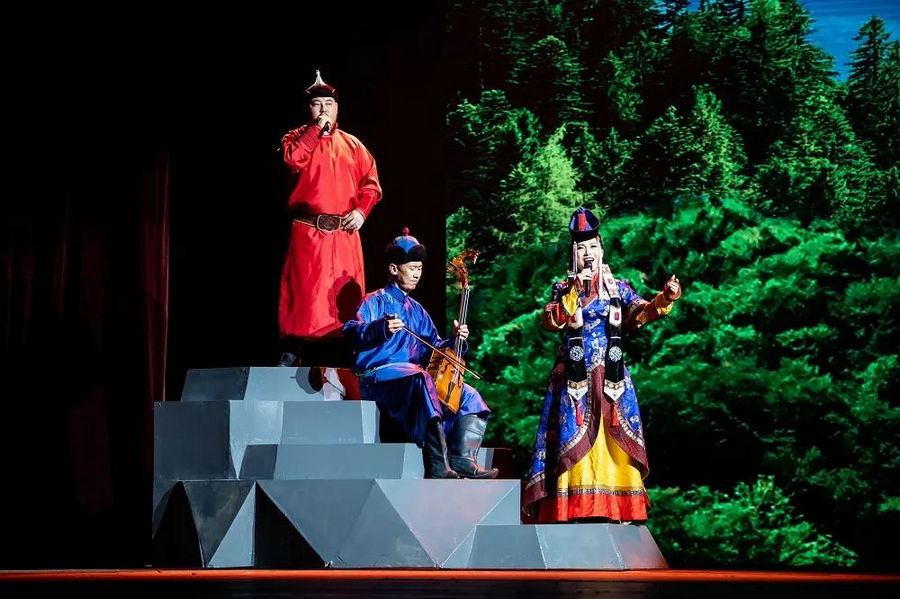 Artists perform Urtiin duu during a show marking the 70th anniversary of the establishment of diplomatic ties between China and Mongolia in Beijing on Dec 3. [Photo provided to China Daily]
Widely believed to have originated 2,000 years ago, the Urtiin duu has been recorded in literary works since the thirteenth century. A rich variety of regional styles has been preserved until today, and performances as well as contemporary compositions still play a major role in the social and cultural life of nomads living in Mongolia and in the Inner Mongolia Autonomous Republic, located in the northern part of the People's Republic of China.
Since the 1950s, urbanization and industrialization have increasingly superseded traditional nomadic lifestyles, leading to the loss of many traditional practices and expressions. Parts of the grasslands where tradition-bearers used to live as nomads have fallen victim to desertification, causing many families to shift to a sedentary way of life where many classical themes of Urtiin duu, such as the praise of typical nomads' virtues and experiences, lose their relevance.