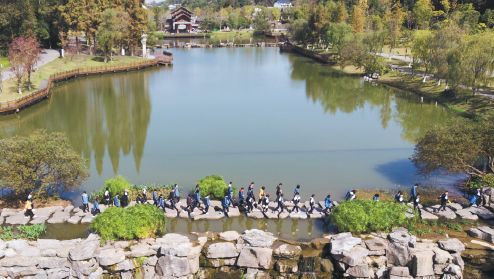 Taohuayuan scenic area in Central China's Hunan province is one of the 21 tourist attractions that are newly granted 5A rating.[Photo/Xinhua]
China is planning to grant another 21 tourist attractions 5A rating, the Ministry of Culture and Tourism said Wednesday.
The tourist zone of Daming Palace in Northwest China's Shaanxi province, one of the imperial palaces that date back to the Tang dynasty (618-907 A.D.), and the Taohuayuan scenic area, in Central China's Hunan province, are among the selected attractions.
Recommended by local tourism administrations and evaluated following standards and regulations set by the ministry, the list of the attractions is open for public review until Dec 25.
Being the topmost level in China's tourist attraction rating system, a 5A rating indicates exceptional overall tourism quality.