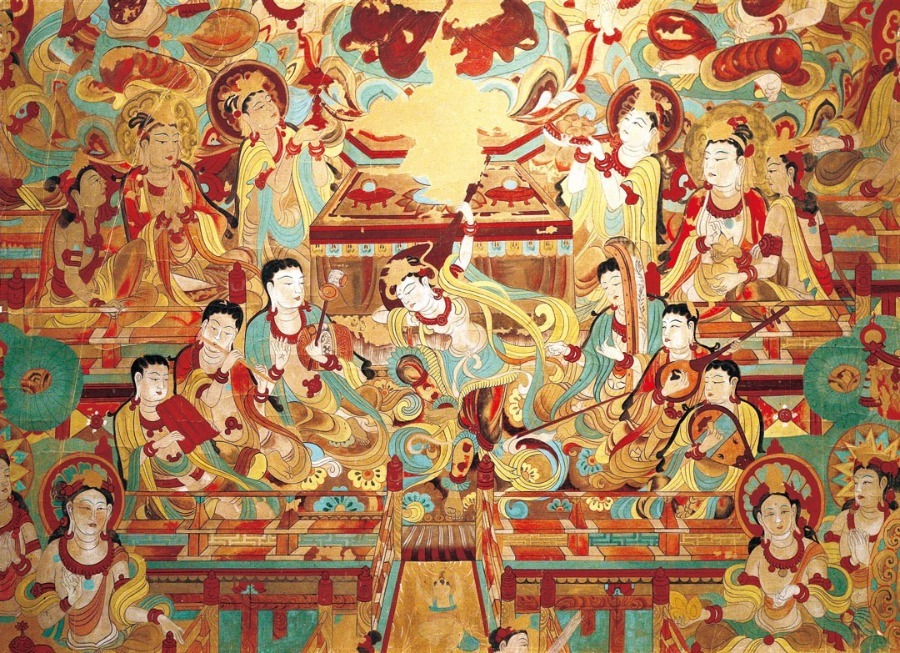 Dunhuang Murals. [Photo/Courtesy of CFB and Beautiful India Beautiful China Exhibition]
Beautiful India Beautiful China
, a virtual photo exhibition, was recently launched in Beijing, celebrating the 70th anniversary of the establishment of diplomatic relations between China and India.
People can scan a code or visit their website to access the online exhibition, where they will see more than 120 photos divided in four themes: the natural and manmade landscapes of the two countries, the long history and diversity of the two ancient civilizations and the exchanges and development of mutual trade between the two sides.
The exhibition, running through March 8, is part of the "Beautiful China Beautiful World" series of events organized by China Pictorial Publications, of the China International Publishing Group.