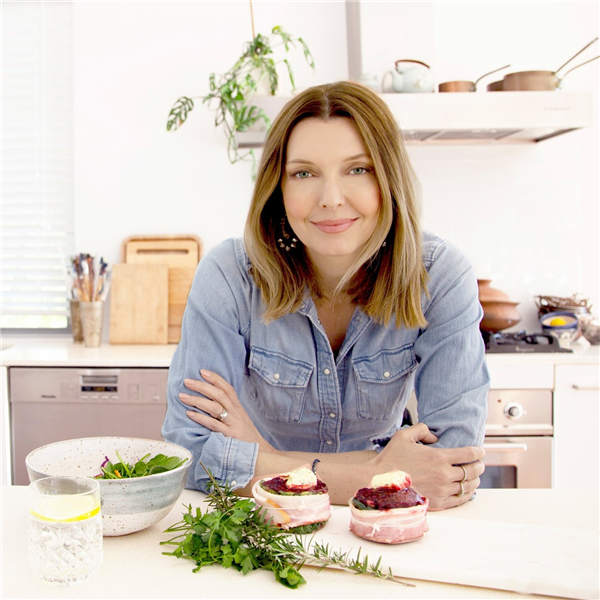 Bubbly and easygoing, Heidi Dugan is married to a Chinese and speaking fluent Mandarin. [Photo provided to China Daily]
Brisbane native Heidi Dugan considers Shanghai her true home.
In China, Heidi Dugan teaches people how to cook Western cuisine. While in Australia, she helps people know about a real China.
Dugan, 48, is a TV hostess for the cooking show You Are the Chef in Shanghai, where she spent 24, or half of her years.
At the end of last year, she set up a consulting firm advising Australian companies how to do business in China.
"I have spoken to so many companies recently, and all of them are so excited about moving on going to China," she told Xinhua in a telephone interview.
Dugan has been doing her TV show since 2002, which now boasts more than six million viewers.
She went back to her hometown Brisbane earlier this year, and, due to COVID-19 restrictions, she was unable to return to Shanghai.
She was so eager to return to the city, which recently hosted the China International Import Expo (CIIE), that when the Australian Financial Review ran a story about her last month, the title was "Why Heidi Dugan can't wait to get back to Shanghai".
"It was such a cool city," she said."Honestly, Shanghai is one of the big cities of the world that would rival any other big city like New York or Sydney."
"And it's so welcoming of international brands," she added with a bit of pride."CIIE is one of those important expos where it brings all of the world's best produce of brands under one roof."
Bubbly and easygoing, Dugan is like many foreigners in China: married to a Chinese and speaking fluent Mandarin.
Talking about China, she had so many stories to tell: she went to Wuhan in 1996 where she studied international trade. At the end of that year she moved to Shanghai.
She later worked with the Shanghai TV station helping training reporters for international news. Also in China she developed her love for food.
"So much amazing food," she said."There is an incredible variety of food that I really became very passionate about that kind of things."
She remembered going to five-star hotels at the beginning of her cooking show, and witnessed changes of China throughout the decades.