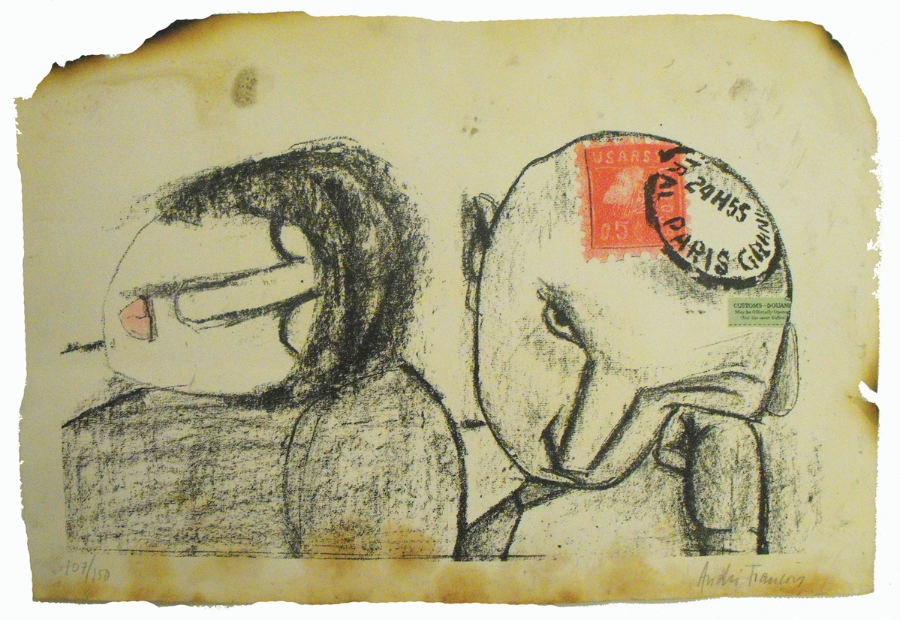 A work by André Francois as the cover of the magazine Haute société. [Photo by Jiang Dong/China Daily]
Illustrations for different reading materials, such as books and magazines, help readers of many ages better understand the content. Meanwhile they also stand alone as quality works of art for fine techniques and colors.
Image of the West, an illustration exhibition at Tsinghua University Art Museum, gathers such works by acclaimed artists in Europe and the United States.
It is a celebration of imagination. The paintings on show reinterpret fairy tales and literary works, many of which are also quite familiar to Chinese audiences. Some were for original stories created by the illustrators themselves.
The bulk of works on show until Feb 28 are from the collection of Fondation Les Maitres de l'Imaginaire, an organization based in Lausanne, Switzerland, with an aim to collect works by renowned children's books illustrators around the world. The rest are works by Etienne Delessert, the foundation's founder and a graphic artist in his own right.