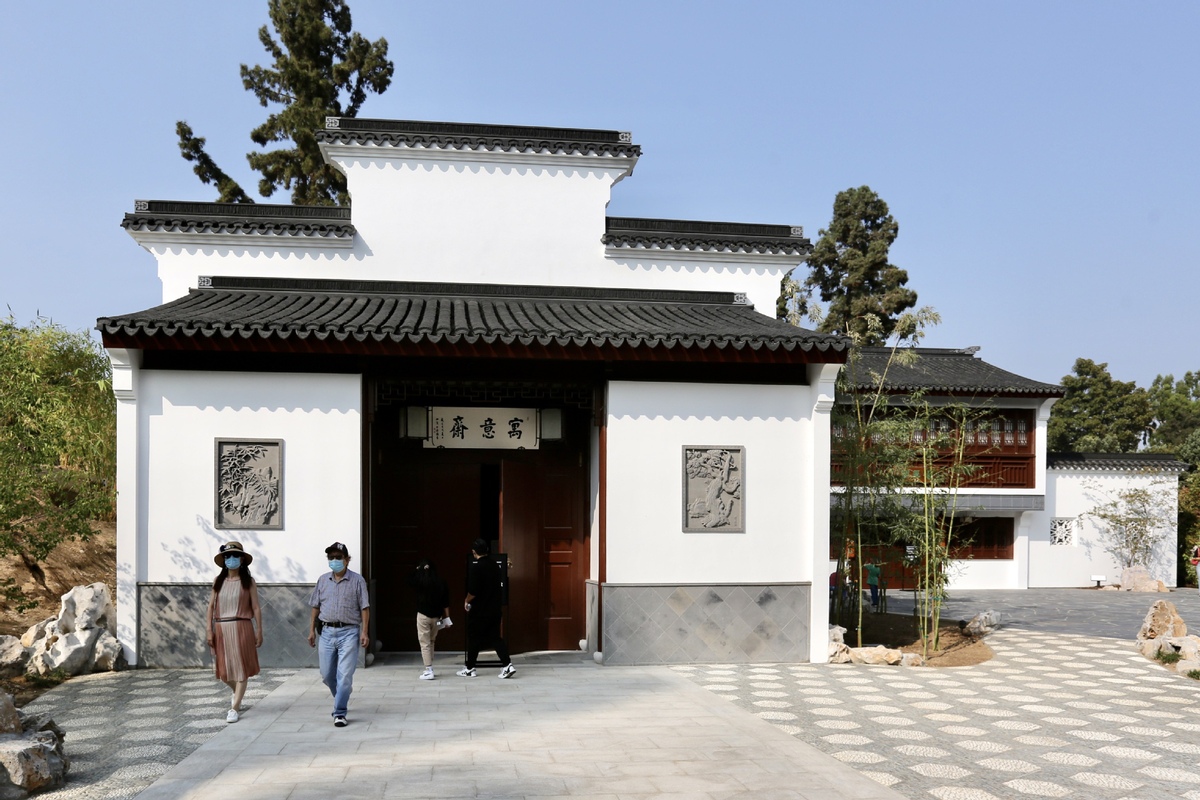 Tourists visit the newly expanded and completed traditional Chinese garden Liu Fang Yuan at the Huntington Library in Los Angeles on Friday.[Photo/Xinhua]
All visitors must comply with mandated safety requirements, including a pre-entry symptom check, wearing face coverings, and maintaining physical distancing.
The visitors look relaxed and delighted to be out in such a beautiful setting on a perfect autumn day.
Two Pasadena locals, Elana, a ballerina, and Alex, a jazz musician, who have both performed in China, came to explore the new additions to the Chinese garden and enjoy its tranquil ambiance.
"It's very peaceful here. I grew up in LA so it's always nice to come here and just relax. It's like another world," says Alex.
"The new parts of the garden-especially the scholar's studio and the penjing bonsai garden are really beautiful and unique," adds Elana.
To Rachel and Christopher, another local couple on a photo safari in the garden, the Chinese garden has special significance.
They say that they first met in the Chinese garden in 2018 and split a Huntington membership so they could get to know each other while exploring the garden's romantic vistas. The couple are now married.