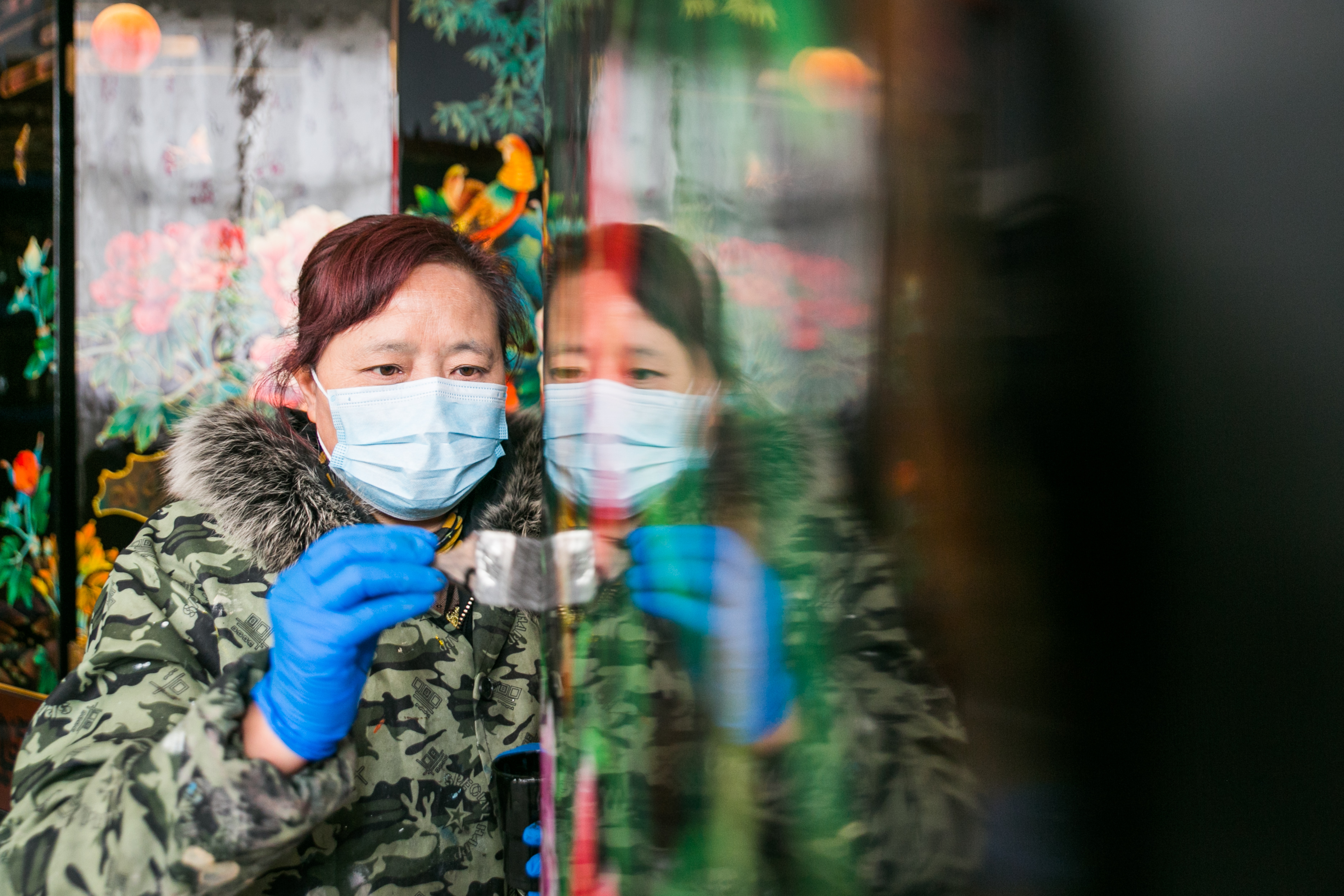 A craftswoman paints a wooden screen.[Photo by Luo Dafu/For China Daily]
Practice makes perfect-that is what Gao Guangyou, 55, believes.
The inheritor of Dafang lacquer art, a national-level intangible cultural heritage of the Yi ethnic group with a history of over 600 years, has been honing his craft for 30 years.
Gao began learning the skills of Dafang lacquerware in 1985, and spent the next 10 years mastering the techniques. The lacquerware is traditionally molded on a base of horse or buffalo hide that is shaped after being soaked in water and then dried over a fire. To produce each piece of lacquerware is time-consuming and requires great skill as there are many different processes and difficult techniques involved.
After mastering the essential skills, Gao focused on creating original artworks and won several national prizes.
But Gao wanted this traditional art to continue to shine in the future. So in 2013, he and a group of local craftsmen set up a factory, providing young craftsmen with training workshops and opportunities to take part in producing the lacquerware.
Not only have they trained new inheritors of this art form, but they have also helped lifted local farmers out of poverty by providing job opportunities.