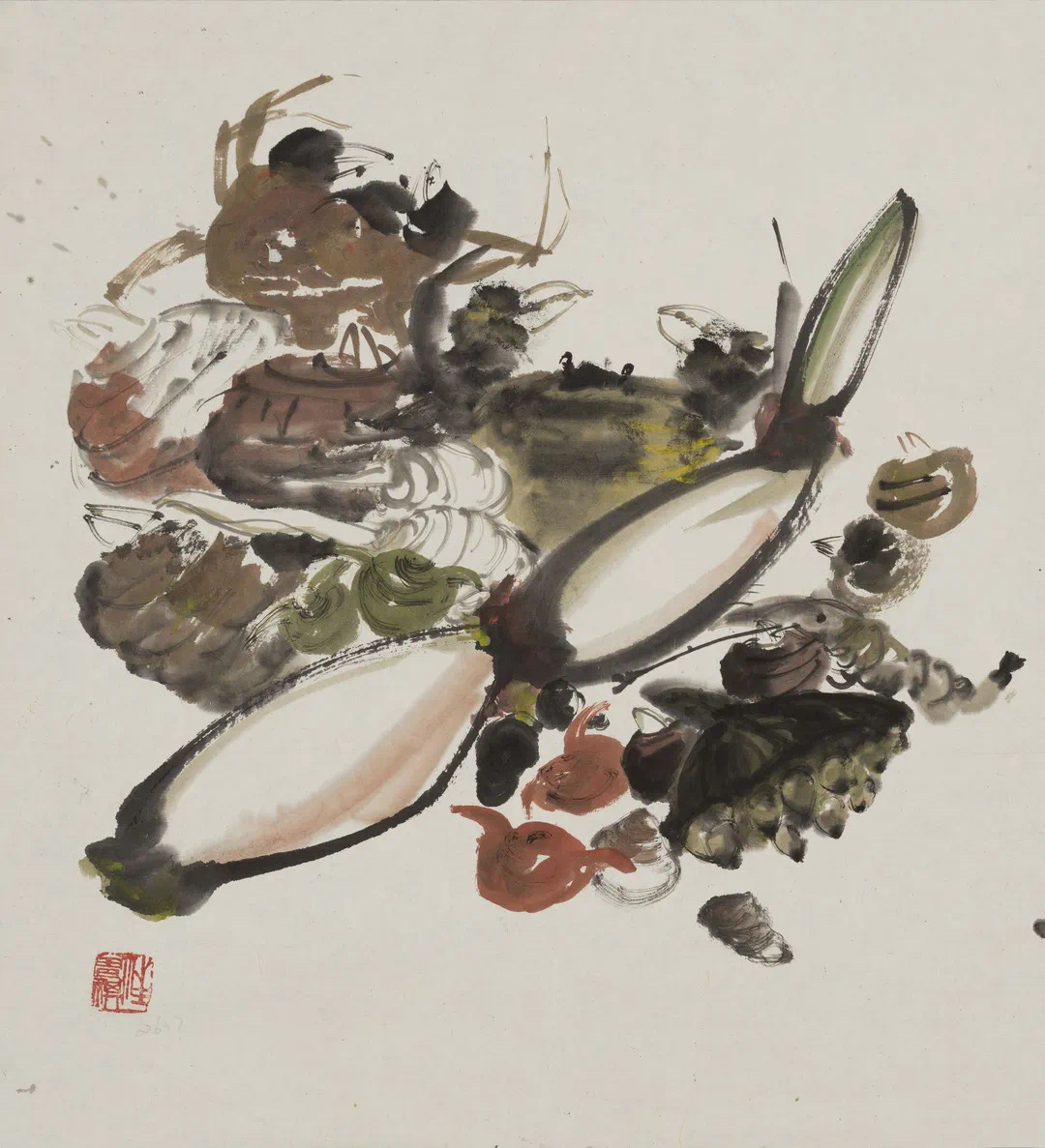 Autumn Delicacies [Photo provided to China Daily]
In his oil painting series Aouni, Wang Zhanwu imagines a sad story between two lovers separated for decades. 
Wang, who hails from Harbin of Heilongjiang province in Northwest China, delivers poetic feelings in his series of some 30 works, which are now on show at his solo exhibition, There Is a Letter to the Village of Aouni, at the Ici Labas gallery in Beijing through Oct 18.
Wang's paintings remind the audience of fairy tales passed down for generations among ethnic groups in Northwest China and the grand landscapes of the Daxing'anling area. They are exuberant with romance and slight sadness, and soothe viewers' hearts.