Throughout the near 2,000-year history of Chinese ceramics, the black glazed ceramics, though solemn and regal, have not dazzled like their peers. However, they serve as an essential part of this ancient and glorious industry with a profound inside story and aesthetic connotations. Let's take a look at the rise and fall of these inconspicuous artistic treasures.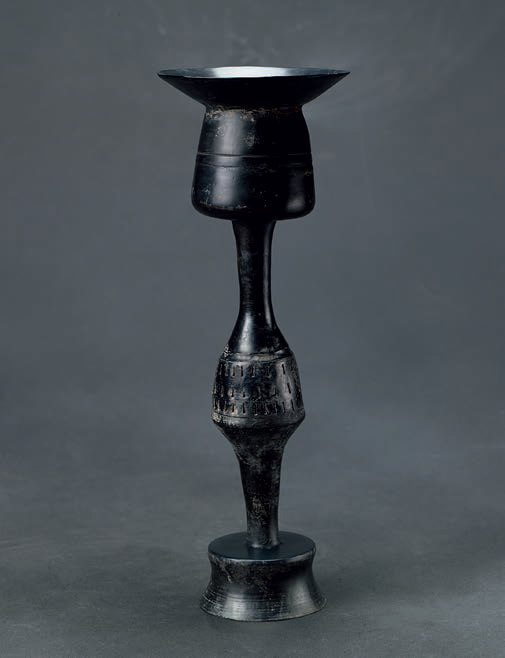 Black pottery cup with a high stem from the Neolithic Age [Photo provided to chinadaily.com.cn]
Spout
This black pottery cup with a high stem, also known as "eggshell pottery", boasts a thin wall and glossy black color, and is evidence of the excellent craftsmanship of 4,000 years ago when the Longshan Culture flourished in the middle and lower reaches of the Yellow River. It was not only the pinnacle of proto-pottery manufacturing, but also a precursor to the subsequent production of black glazed ceramics.