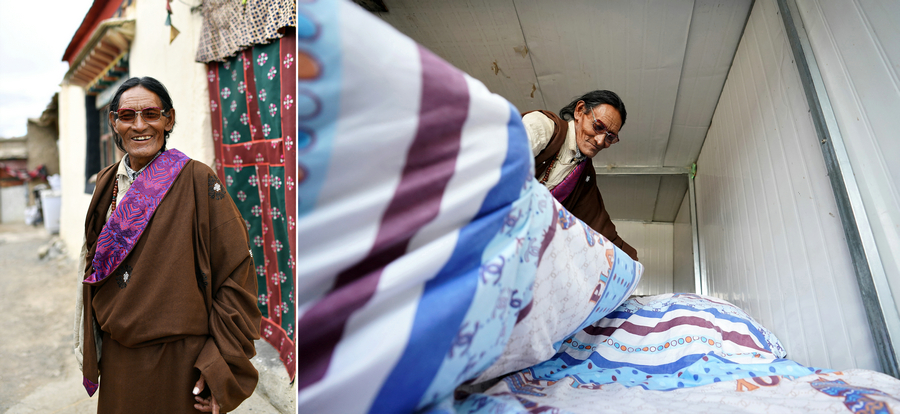 Tsering Qoipei (left) in Gangsha village of Burang county, Ngari prefecture, Tibet autonomous region; Qoipei making a bed at a hotel he runs at the foot of Mount Kangrinboqe. Many Gangsha residents earn a livelihood by offering tourist services there. Photograph clicked on July 27. [Photo/Xinhua]
In the 55th year of the founding of the Tibet autonomous region and implementation of the socialist system, the major achievements Tibet has made in multiple areas is worth noting.
Aiming to develop a moderately prosperous society, Tibet has registered impressive economic growth, with its GDP rising from 327 million yuan ($48.17 million) in 1965 to nearly 170 billion yuan in 2019. The per capita disposable income of Tibetan residents has risen from 141 yuan in 1965 to 19,501 yuan in 2019.