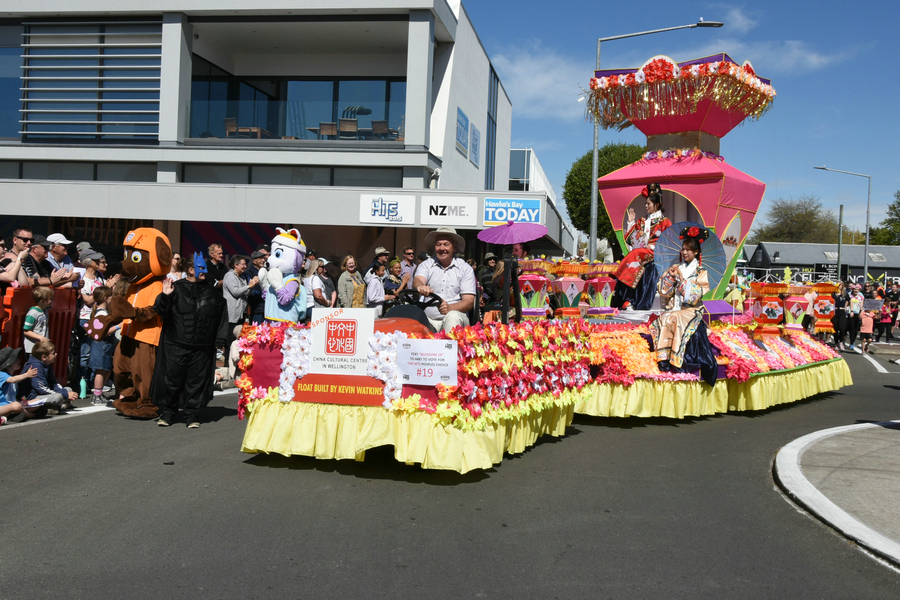 Hastings Blossom Parade kicks off in Hastings, New Zealand, Oct 3, 2020. [Photo provided to Chinaculture.org]
Tens of thousands of people lined up the streets in New Zealand's inner city Hastings to see the colorful floats and amazing performances for the Hastings Blossom Parade on Saturday.
A total of 42 magnificent entries threaded their ways through main streets of the city with the 2020 theme "Flower Power - New Growth," attracting a crowd of over 25,000 viewers.