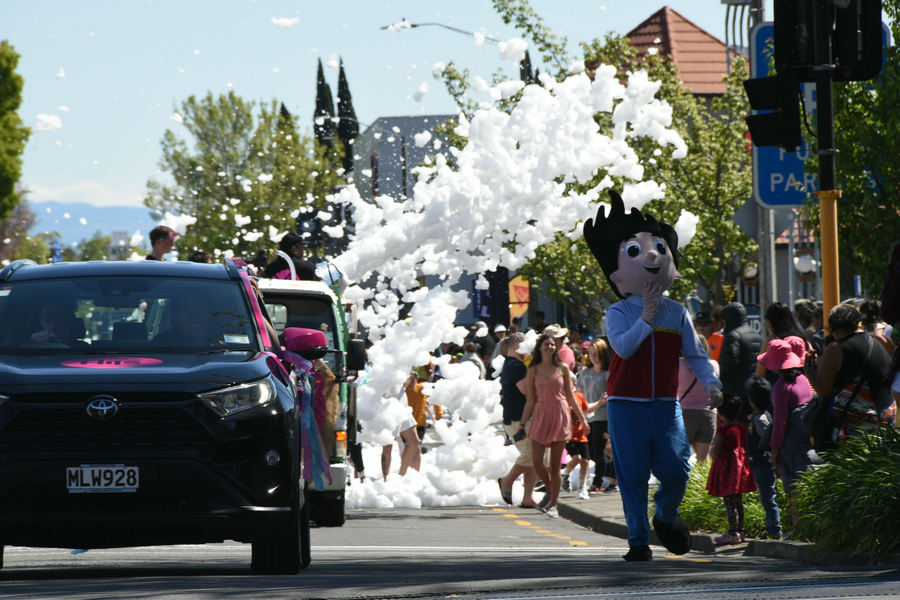 Hastings Blossom Parade kicks off in Hastings, New Zealand, Oct 3, 2020. [Photo provided to Chinaculture.org]
This lovely float was adorned by three charming ladies, Cebrina, Joey and Susanna. They were wearing magnificent traditional Qing Dynasty costumes made and sent especially for the blossom parade from Shenyang. The float displayed the theme of spring, flowers, lanterns, beauties and cultural exchanges.
"COVID-19 restrictions robbed us off our Chinese Lantern Festival earlier this year. The Chinese Lantern Festival has become a much loved family event in Hastings, so today, Kevin's float brings us a daylight lantern festival with all its delights and amazing colors, the flowers of Spring, and a close up look of ancient China culture," the host of the event explained to the audience through a loudspeaker.