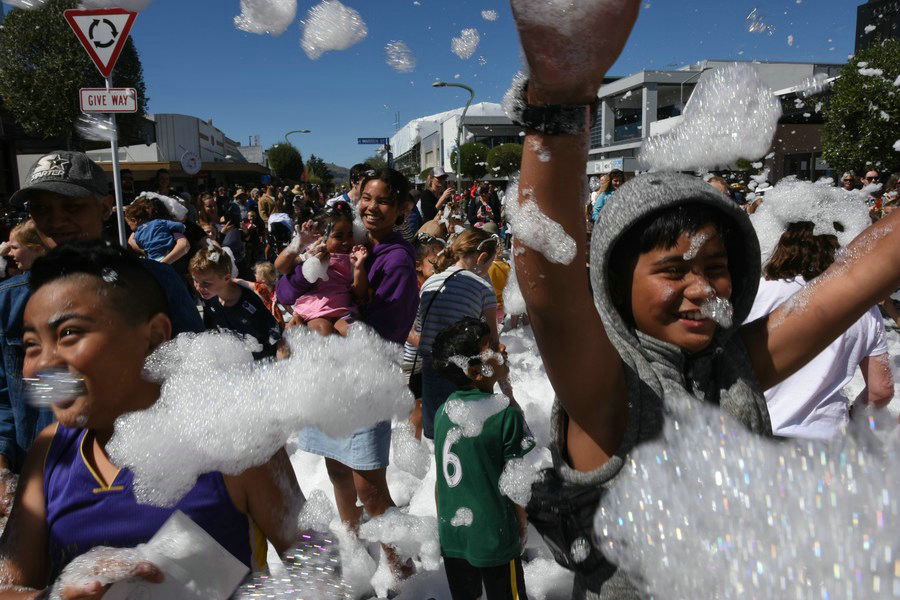 Hastings Blossom Parade kicks off in Hastings, New Zealand, Oct 3, 2020. [Photo provided to Chinaculture.org]
Watkins acknowledged the strong ties between Hastings and Shenyang. In the Amazing China-Hastings Year of Tourism 2019, Hastings established friendship with Shenyang and exchanged gifts.
He spent more than 300 hours on making the lantern shape float decorated with traditional Chinese lanterns and flowers. He embellished the float till midnight on Friday.
Watkins was also one of many to take part in the parade. He was driving the float happily, waving his arms to the excited audience on the street.