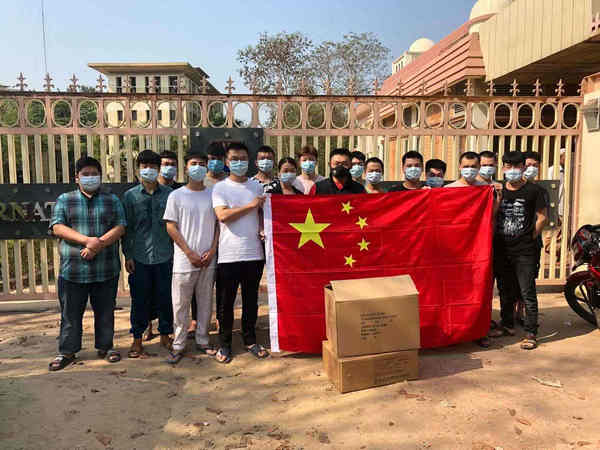 Chinese students in Bangladesh pose for a photo before the health packages sent from the Chinese embassy to Bangladesh, March 28, 2020. [Photo provided to Chinaculture.org]
Twenty-three Chinese students in Chittagong, a coastal city in southeastern Bangladesh, received health packages from the Chinese embassy to Bangladesh on March 28.
The packages included masks, hand soap, food and a letter from cultural counselor Sun Yan and his colleagues from the embassy's cultural department.
Sun expressed the Chinese government's concern for the health and safety of Chinese students in the letter. He also advised the students to take care of themselves and stay calm facing COVID-19.
The students were deeply moved by the packages and expressed their thanks to the embassy in a letter. They said their worries and confusion gave them a lot of pressure as they were far from their home and families. Yet the help and concern from the embassy greatly comforted them.