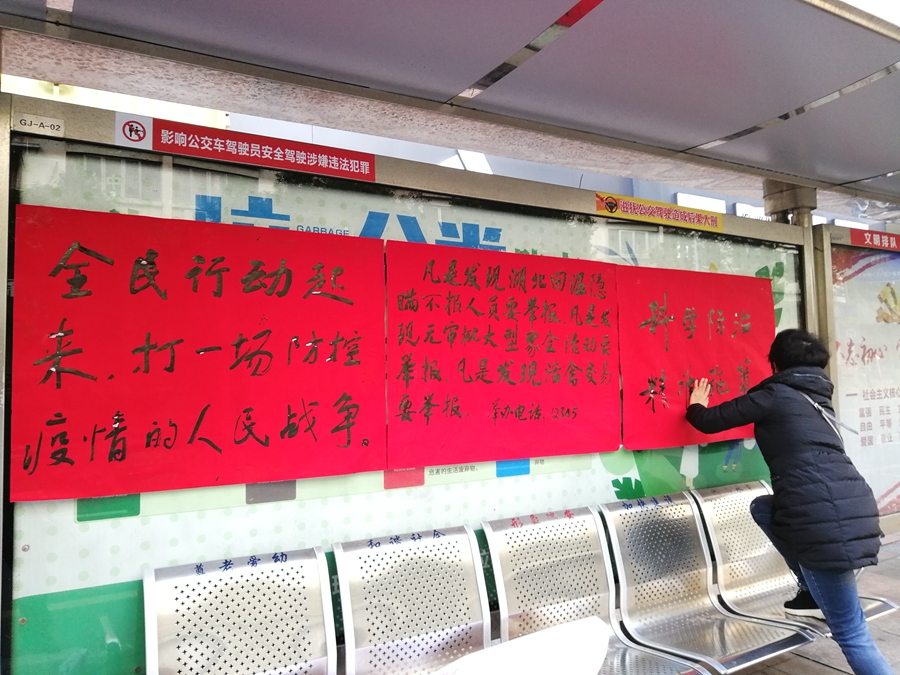 A staff worker puts up notices about epidemic prevention on the bulletin board of a cultural auditorium in Ruian on Feb 1.[Photo provided to China Daily]
Zishang village in Wenzhou, just 4 kilometers away from Yangzhai, has more than 3,000 villagers working and living abroad nowadays. Some of them are overseas migrants, and some are working or living there temporarily. Foreign influence is seen in the village's auditorium that was constructed in 2017, such as a Western restaurant and an exhibition and sales room for imported goods. There were many vacant houses due to villagers moving out, Jin Yongyong, Party secretary of Zishang, says.
After the completion of the auditorium, he drew a blueprint of a modern complex for culture, tourism and entertainment with the auditorium at the center, and made a plan to attract business and investment. With the support of overseas Chinese, with origins in the village, tourism resources, including a flower field, a restaurant and a Westernstyle street began to spring up in Zishang, and the auditorium has been given a new role-the service center for tourists.
Jin says in future he plans to apply advanced technologies such as 5G and facial recognition in the village's management and operation in a bid to build Zishang into a "modern village with international hues".