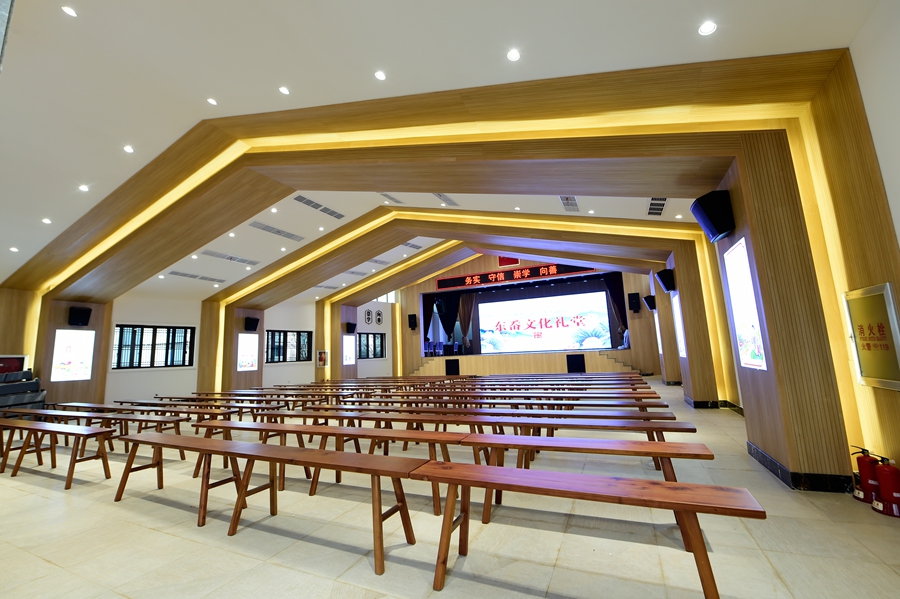 The main hall and stage at the auditorium.[Photo provided to China Daily]
Dozens of teams were formed within few days to post notices on bulletin boards of auditoriums, tell villagers about the dos and don'ts during the period, register people from Hubei, distribute face masks and control the entry and exit of vehicles and individuals.
"I get more than 300 phone calls every day. We are trying our best to curb the spread of the virus on our island," says Huang Jianfeng, a volunteer from Ximen in Yueqing, a county-level city in Wenzhou, which reported 75 confirmed cases of infection as of Sunday.
Meanwhile, guci, a ballad, and slogans are being used to alert senior villagers to the epidemic. Chen Dehua, who is in charge of the cultural auditorium in Huling town of Ruian, another county-level city in Wenzhou, composed lyrics about preventive measures for a guci show on Jan 26 to increase awareness among the elderly. The ballad, titled Health is a Blessing, is now played by the broadcasting stations in Ruian.