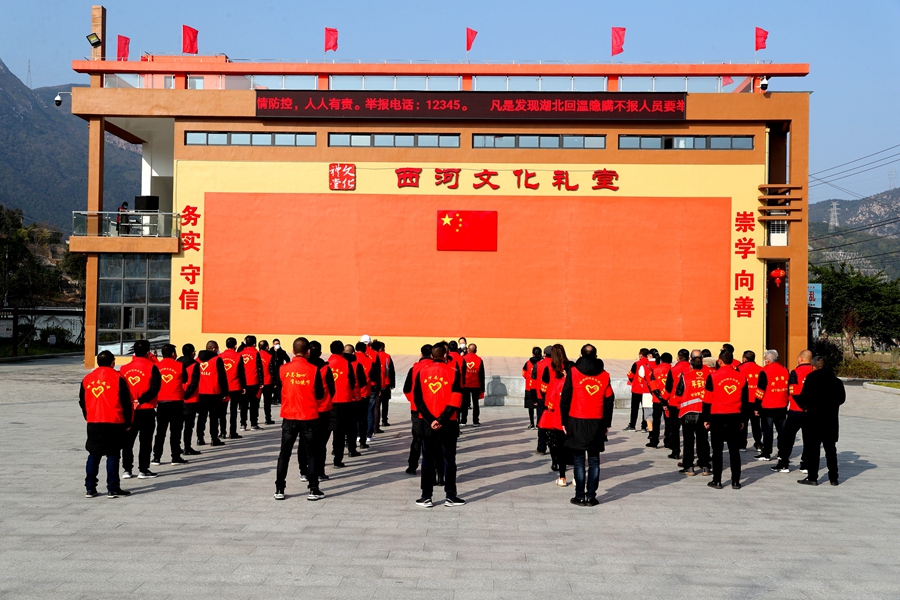 Xihe Cultural Auditorium in Tangxia township, Ruian, Zhejiang province, organizes volunteers to participate in the fight against the epidemic caused by the novel coronavirus on Jan 30.
Yangzhai village in Wenzhou's Ouhai district is a cradle of guci. Since a cultural auditorium was built there in 2013, the art form has been regenerated through better inheritance and development. Every month, there are four guci performances staged in the auditorium, attracting hundreds from the village and its neighboring areas to gather at the 1,800-square-meter hall, Jiang Yuzhou, Party chief of Yangzhai, says.
"The older generations in Wenzhou have a deep affection for traditional folk art," he tells China Daily."We hope to provide entertainment for the elderly, and also promote guci culture among young generations via activities in the auditorium."
Many overseas Chinese have roots in Yangzhai and are fond of guci, which Jiang says will help in its inheritance and development.