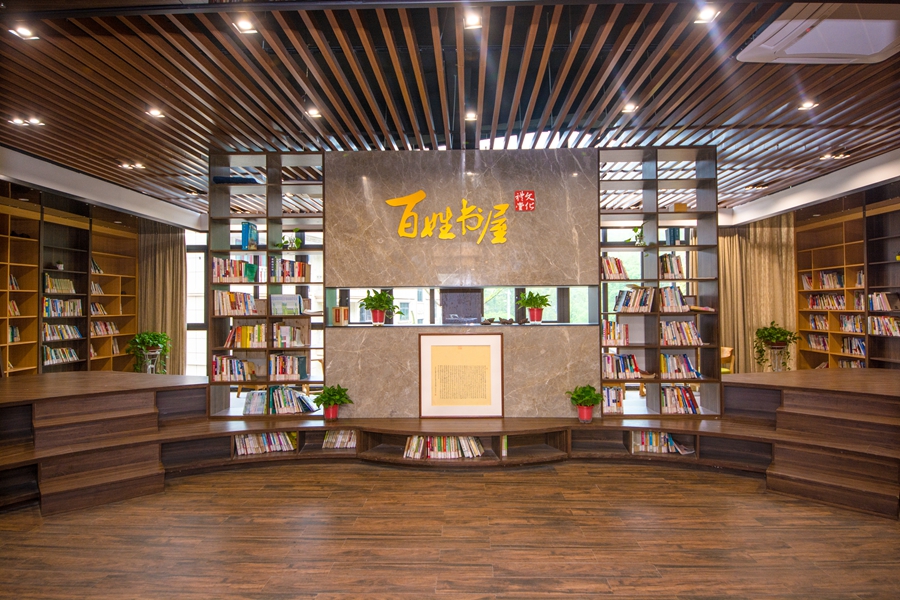 A library inside the auditorium in Dong'ao village.[Photo provided to China Daily]
People in rural areas of China didn't have modern facilities to enjoy cultural activities and there were not many proper venues to mobilize people in public events such as healthcare campaigns in the past before the auditoriums were built.
Zhejiang, an economic powerhouse in East China, began to build cultural auditoriums in 2013, when the per capita net income of farmers in the province had secured the top place nationwide yet again. The provincial government began to pay attention to the cultural life of rural residents as daily public requirements became broader.
In the same year, the province launched a drive to build cultural auditoriums in Zhejiang's villages and included it in the "10 must-do things for the people". In 2019, the province had 3,282 new cultural auditoriums and by the end of last year, the number had crossed 14,300. Aimed at showcasing local culture, most such venues were constructed in accordance with local conditions. They are not just grand halls for performances or meetings but also bases for diverse activities.