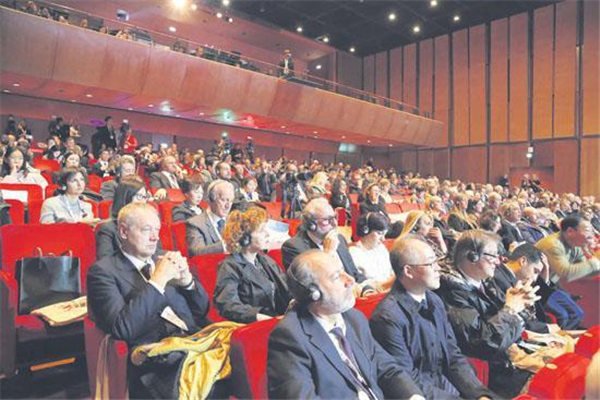 The China-Italy Tourism Forum takes place in Rome, on Jan 21, 2020. [Photo provided to Chinaculture.org]
Luo Shugang, Chinese minister of Culture and Tourism, said in a speech that holding the China-Italy Culture and Tourism Year was an important decision made by the leaders of the two countries with a view to the overall situation and long-term development of China-Italy relations.
He believed that China and Italy, as the representative ancient civilizations of the East and the West, have a long history of cultural exchanges. More than 2,000 years ago, ancient Rome was in the heyday of civilization, and the Chinese civilization also ushered in a glorious era. The ancient Silk Road connects Chinese culture, Indian culture, Persian culture, Arab culture, and ancient Greek and Roman culture.
Luo pointed out that since China and Italy established diplomatic relations 50 years ago and a comprehensive strategic partnership 16 years ago, the relationship between the two countries has maintained a good development trend. Especially in the 21st century, the two countries' cultural tourism cooperation has entered a fast track. Tourism is the best way to enhance the closeness of Chinese and Italian people. Holding the China-Italy Culture and Tourism Year is a bridge to spread civilization, exchange cultures and promote friendship.