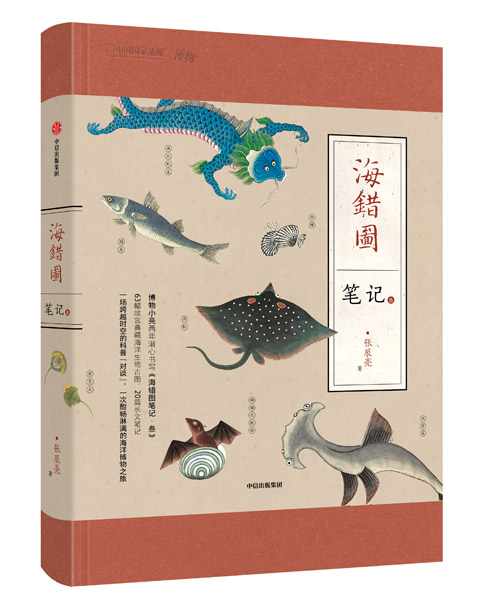 Zhang Chenliang's books are interpretations of a Qing Dynasty (1644-1911) illustrated book about marine creatures. [Photo provided to China Daily]
You could say it comes naturally to Zhang Chenliang. Indeed, his moniker is "the man of natural history", or Bowu Jun in Chinese. This is no idle boast as the popular science blogger has 11 million followers on Sina Weibo, the Chinese equivalent of Twitter.
His latest work-a two-minute video about the "myth" of crabs-was on the "hot search" list of the micro-blogging site on Dec 17.
According to legend, male crustaceans are romantic and reliable "husbands". When danger comes, it is said, the male box crab will carry its "wife" with its claws and flee to a safe place where the female will shed its shell.
Yet, Zhang's video unveils the truth about these marine creatures. Calappa crabs, as they are called, live alone most of their life and only get together for mating, which is the same for all kinds of crabs. Also, the male Calappa stays with the female Calappa while she's shedding its shell-which marks sexual maturity-not to protect her but to make sure he's close by at this time.
Netizens were quick to comment that they were disappointed that crabs did not have such a romantic life.
The video is just an example of how Zhang shares his knowledge with netizens.
The 31-year-old Beijing native, with a master's degree in agricultural entomology and pest control from the China Agricultural University, is a project director at Chinese magazine Natural History. He's in charge of the operation of the magazine's account on Sina Weibo.
Most of his daily schedule involves answering questions raised by readers online. These can encompass entomology, zoology, botany and geography.
Zhang likes to use humor to get his message across.